How to deal with sea freight shipping surcharge
Polly China Shipping Gazette 2021-08-18 10:31:39
Under the influence of high demand, insufficient capacity and port congestion caused by the Covid-19 pandemic, freight rates have risen and container turnover has become imbalanced. The severe increase in surcharges other than the basic freight rate is another focus of the shippers.
The "Notice on Further Regulating Shanghai Port and Shore Services and Charging Behaviors" issued by Shanghai on July 30 clarified relevant charging regulations (see below for details). I believe that in the future, price supervision and regulation will become more and more standardized, and the process operation will be more efficient and smooth.
Shanghai further regulates port services and charges
On July 30, the Shanghai Municipal Transportation Commission issued the "Notice on Further Regulating Shanghai Port and Shore Services and Charging Behaviors." It is clearly stated that, in order to further regulate Shanghai port and shore services and charges, promote trade facilitation, and optimize the port business environment, in accordance with relevant laws and regulations on international shipping, ports, prices, and business environment, combined with the actual conditions of Shanghai Port, the notice is as follows:

1. Shanghai port service operators shall follow the principle of honesty and credibility, operate in accordance with the law, and compete fairly.

2. All port service operators shall regulate various operating service charges in accordance with the law.

3. International maritime transport operators shall collect additional fees such as freight rates and terminal operating fees for international container transport services in accordance with laws and regulations.

4. International maritime transport operators and related auxiliary operators should openly, fairly, objectively and reasonably set container contamination standards and service content, standardize bill management and handling procedures, and clarify complaint handling procedures.

5. Relevant industry associations should actively play the role of industry self-discipline, guide all operators to regulate charging behavior, and promote the healthy development of the industry.

6. Encourage international container liner companies to connect with the port and shipping blockchain electronic delivery platform, promote electronic delivery, and shorten the time for document processing.

7. Relevant management departments should provide professional guidance, strengthen supervision and law enforcement, and conduct joint supervision as appropriate.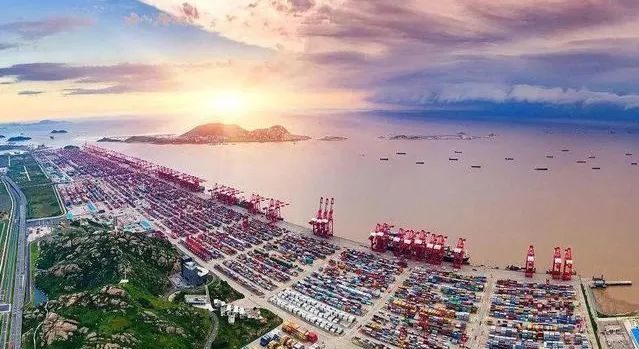 (Pic source: Internet)
Now it is ushering in the peak season for transportation in Europe and the United States. Demand has surged and orders have skyrocketed. However, it is currently difficult to dispatch empty containers, congestion at the port has increased, and space is difficult to find. Some routes have even cancelled voyages.
The sound of typing, discussion, and phone calls in the Sunny Worldwide Logistics office are all helping customers solve shipping problems, seeking the best solution for customers, and striving to be the customer's transportation guide. So it's loyal of us to advise you to book space in advance!
On August 4, the U.S.-East China Sea-Rail Combined Transport Express, which was co-operated by OOCL and Xi'an International Land Port Group, officially set off. Considering the current condition of sea freight, apart from sea-air combined transport, this time we suggest sea-rail combined transport for you. Sunny Worldwide Logistics always has more methods than problems, and all of them are properly arranged by sea, by air, by train/land.
Source and reference: "China Shipping Gazette" Issue 32, 2021