Deepen school-enterprise cooperation and strive for common development
Polly Sunny Worldwide Logistics 2022-09-27 18:13:12
There is another group of handsome guys and beauties coming soon to social university.
Them in our eyes: "Wow, so young",
Us in the eyes of them: "Wow, so amazing."
Leave the campus and go to the society,
Some were confident, others panicked.
into a new field,
Surprised and excited,
Confused and worried,
And here she is.
Alice Yang, head of Sunny Worldwide Logistics, was invited to go to Applied Foreign Language Faculty of Shenzhen Institute of Information Technology to share with the students about the workplace.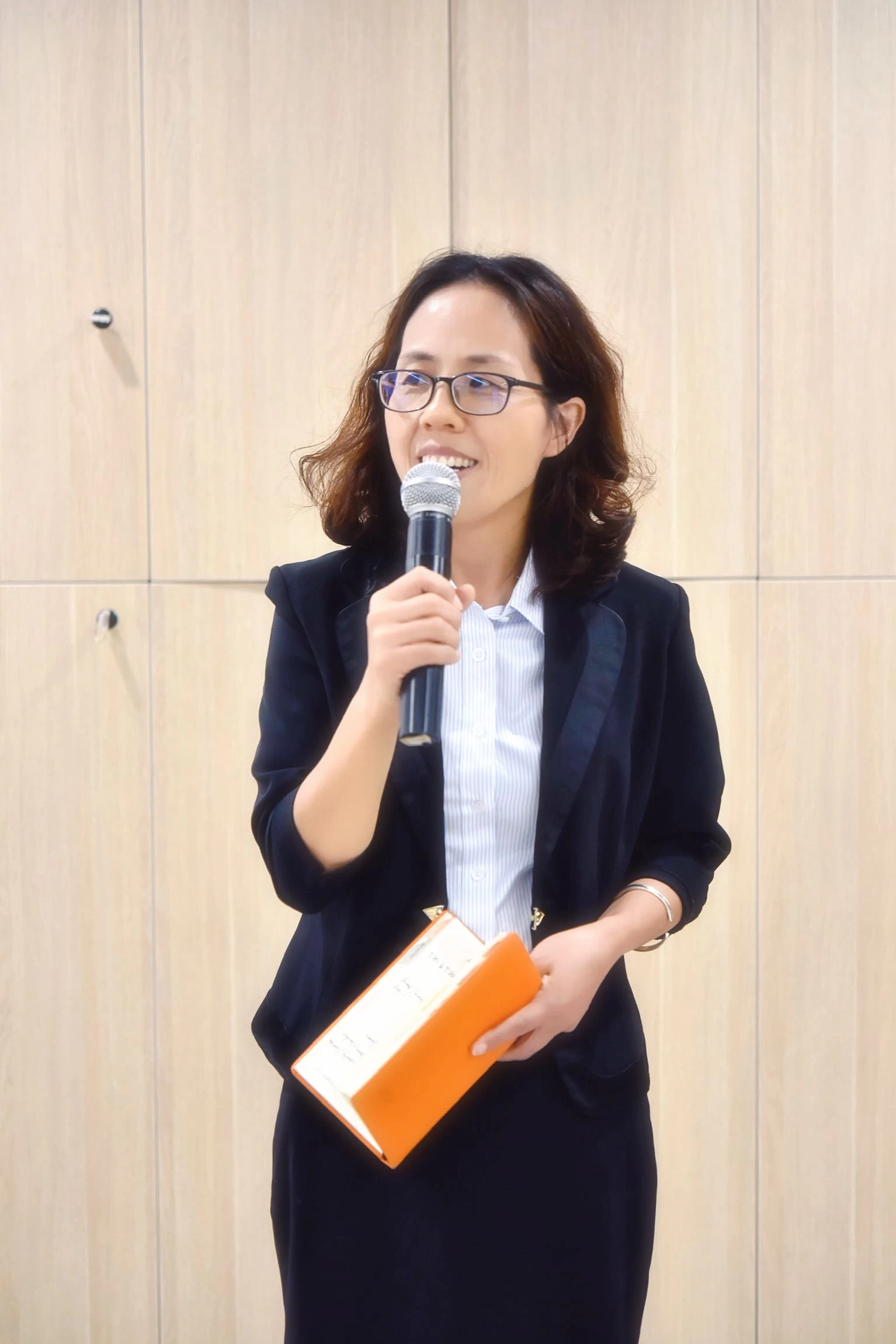 This sharing takes the form of online and offline,
Face-to-face with students at the same time,
It will also be synchronized to each student classroom.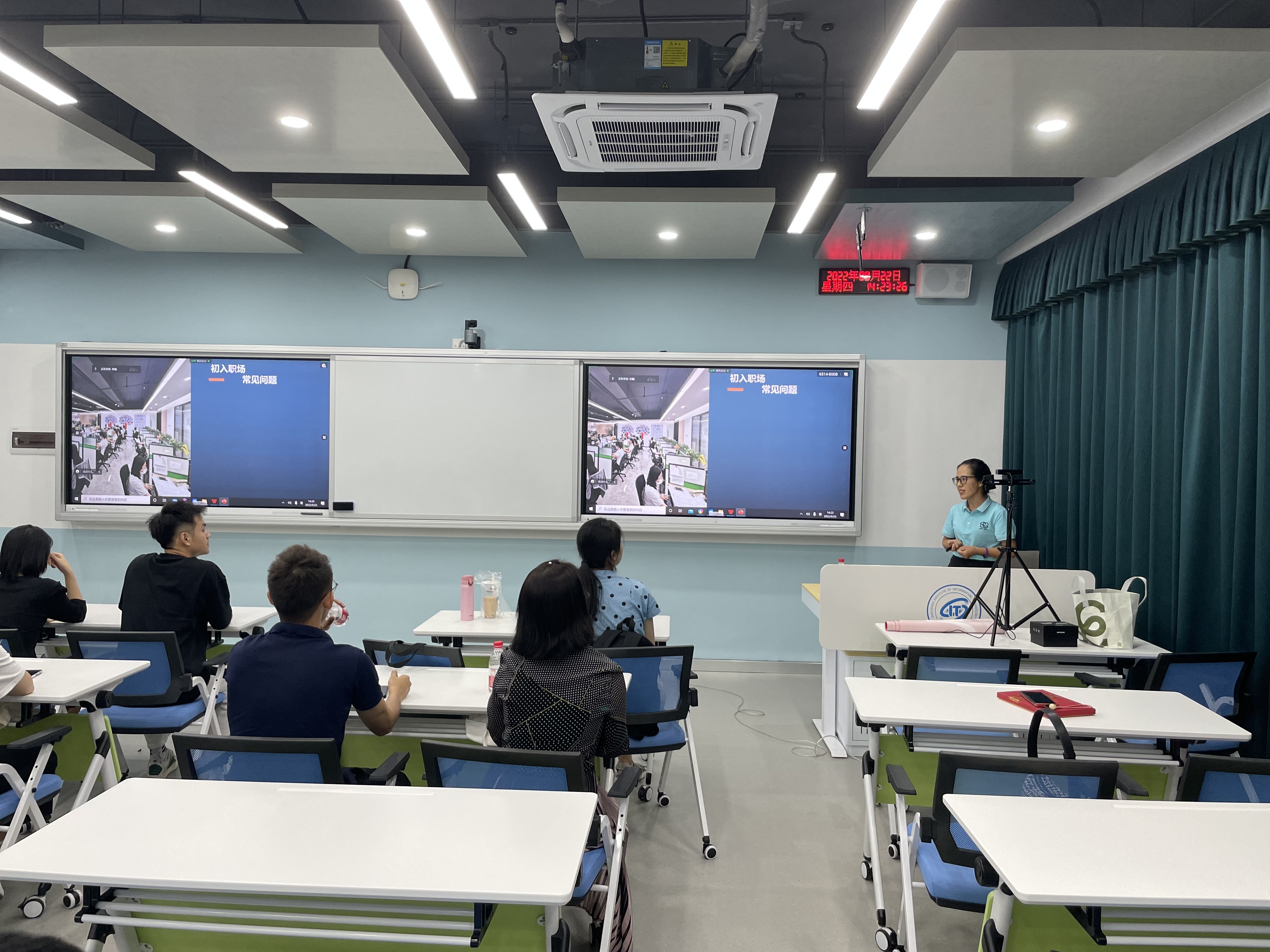 People absorb more,
then need to be shared.
In order to make students less detours,
Alice Yang carefully prepared the content of this sharing.
The transition from school to society,
From career to life to life attitude,
What's the difference?
What is the difference between the workplace in your imagination and the actual workplace?
What kind of people does a enterprise want?
Who will be selected in a corporate interview?
What can you do to prepare for the workplace at school?
Common problems when entering the workplace?
How to choose industry and company?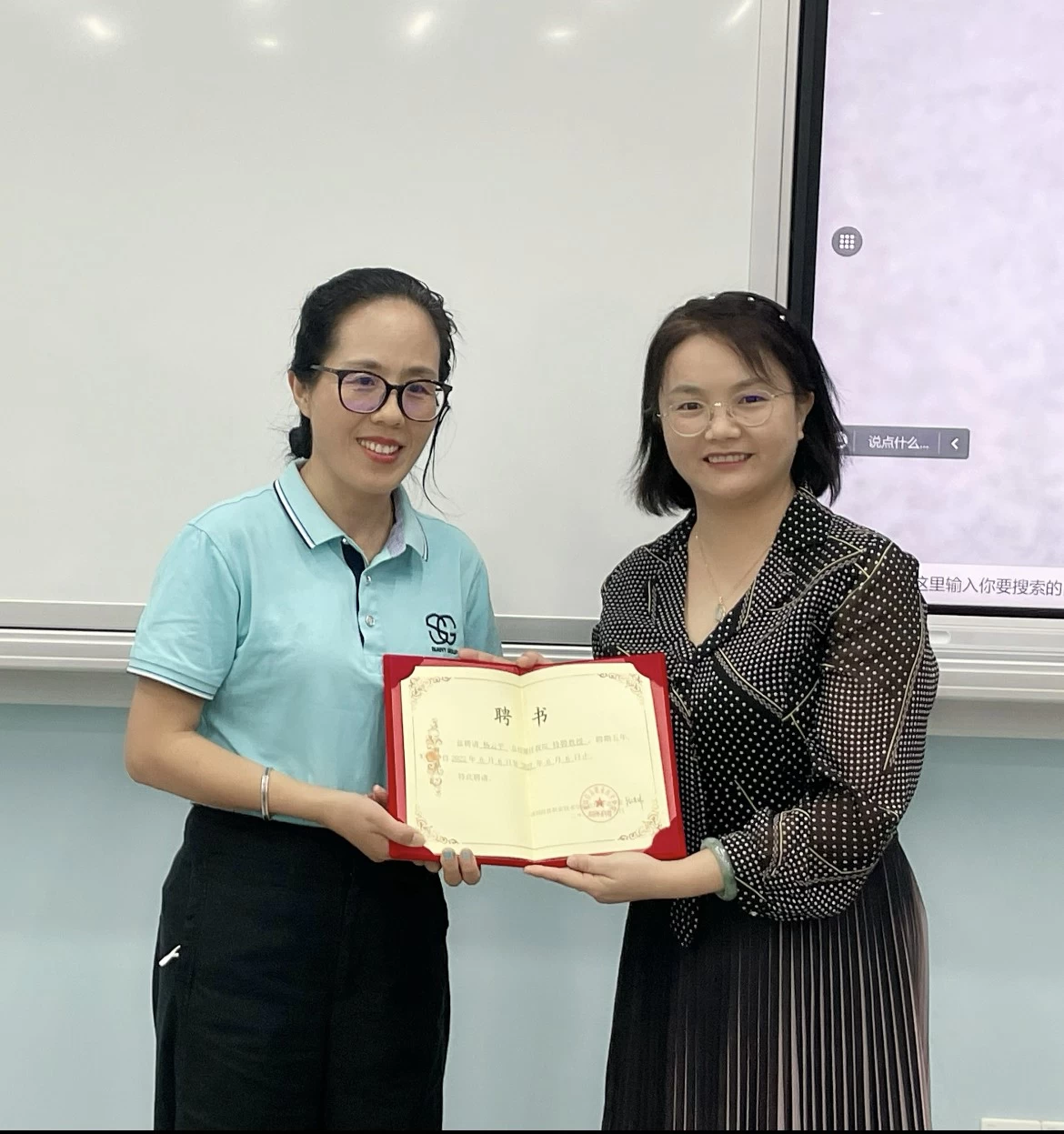 ( Sunny Worldwide Logistics Yang Yunping is a Distinguished Professor of Applied Foreign Language Faculty of Shenzhen Institute of Information Technology. Pic: Guo Xiaoli, the vice president of the faculty, issued the letter of appointment )
This sharing gives students a more intuitive understanding of the new field they are about to enter.
It can also be clear in which direction they can work hard in the future.
Make themselves more competitive for employment.
The road is made by oneself step by step,
We are just a guide on their way,
to help them move in the right direction.
The future is in their hands,
What kind of life they want to live determines what kind of effort they make!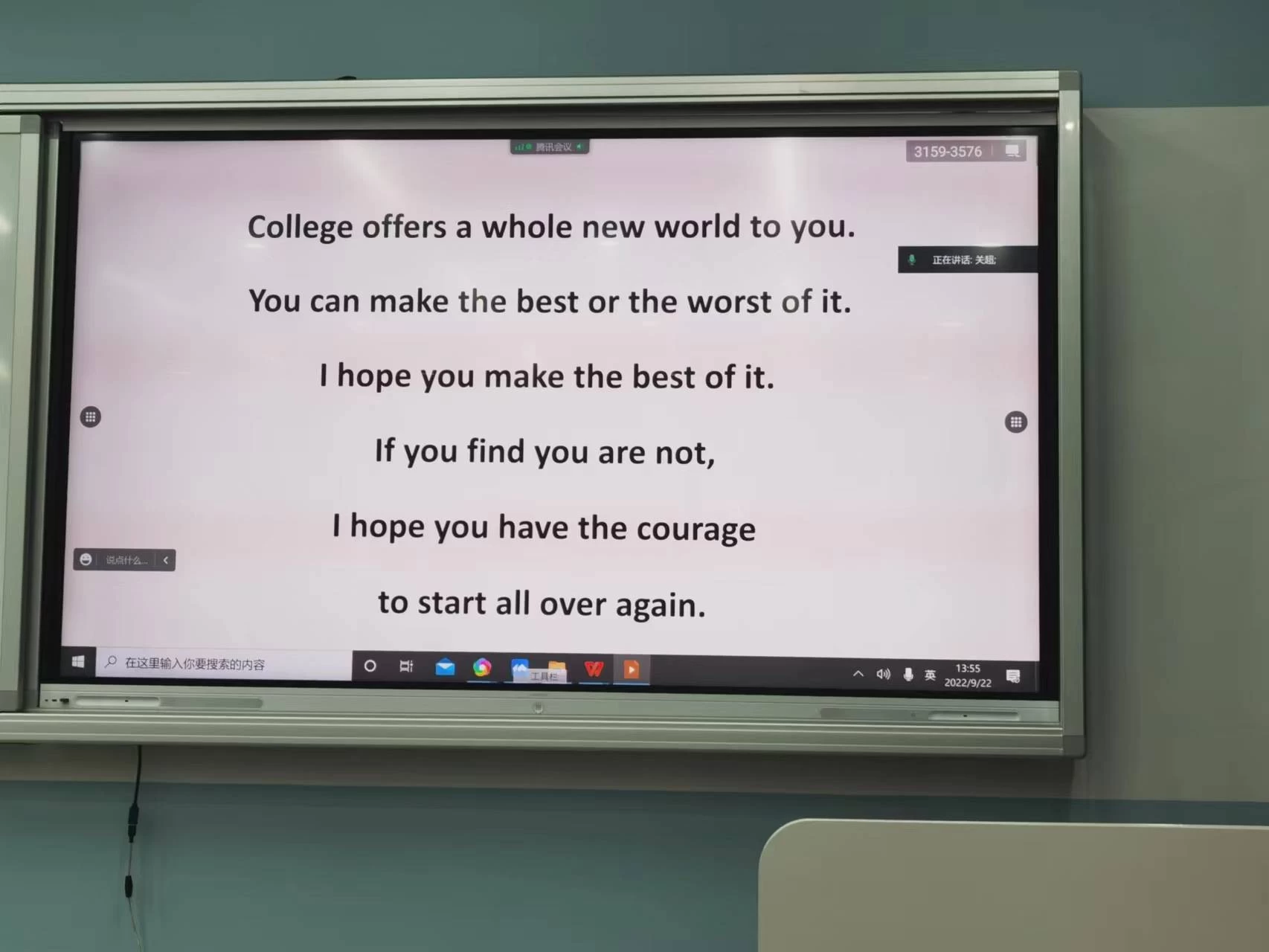 ( Teacher' words )
As one of the models of school-enterprise cooperation, Sunny Worldwide Logistics,
Has long-term friendly cooperation with Shenzhen Institute of Information Technology,
We support each other and trust each other.
In school, the teacher is the guide of the students;
In society, the workplace is where students grow.
In the future, we will also strengthen school-enterprise cooperation.
Meet the new transformation of society.
We offer them the stage,
They surprise us;
They become a competitive talent,
We become a strong and excellent company.
If they are ready to enter this different field,
We welcome them!