Another awards ceremony in Sunny Worldwide Logistics
Polly Sunny Worldwide Logistics 2022-01-18 15:32:43
The Sunny Worldwide Logistics Year-end Awards Ceremony is fierce, and we will not hide it. This group of outstanding people deserves to be seen——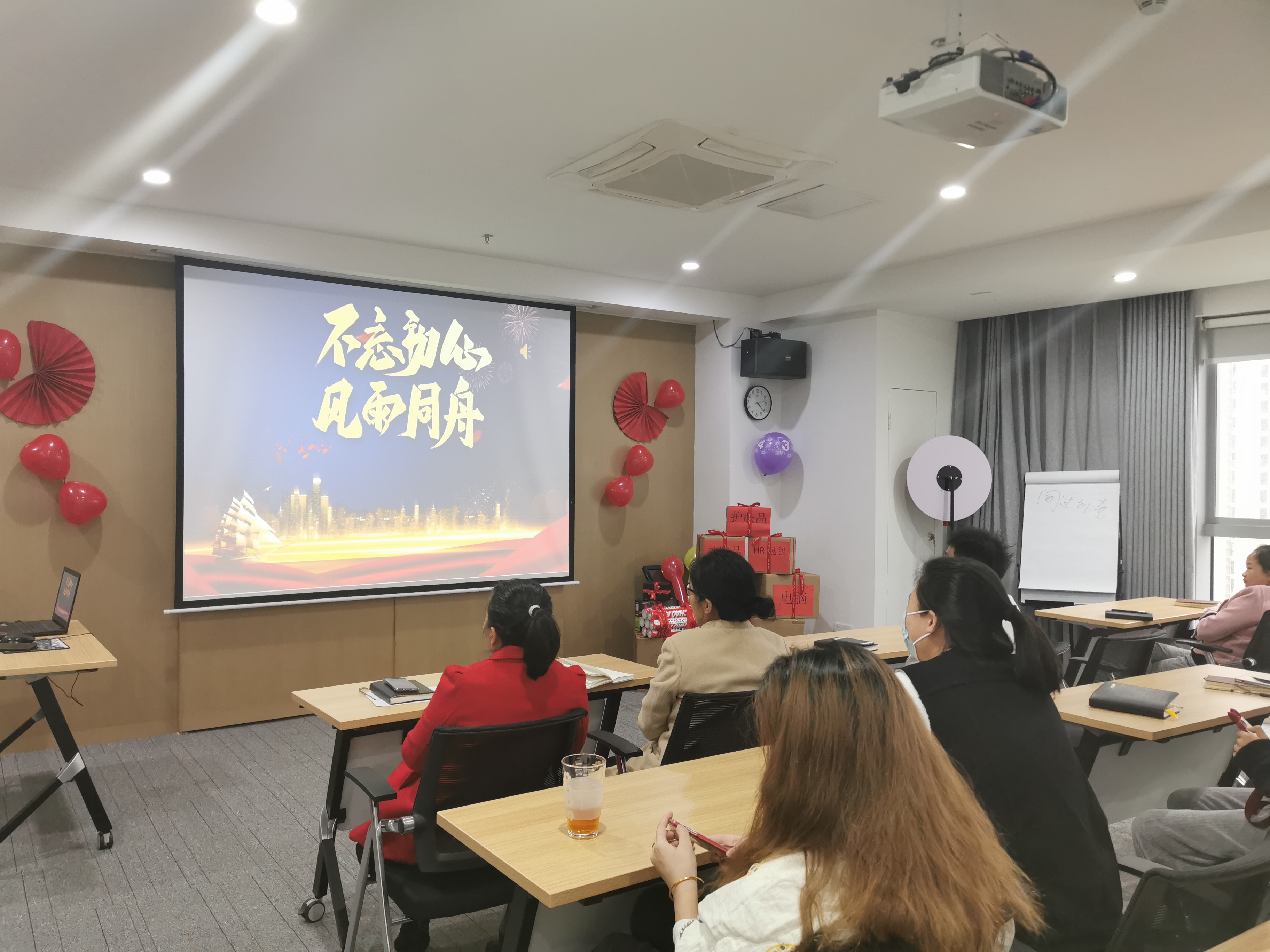 From the beginning of 2021 with the seemingly "out of reach" goal, the entire company has been full of fighting spirit. Everyone has paid enough effort for serving customers, including all kinds of learning, training, and review, even if it is a small matter related to customers, they will take it seriously.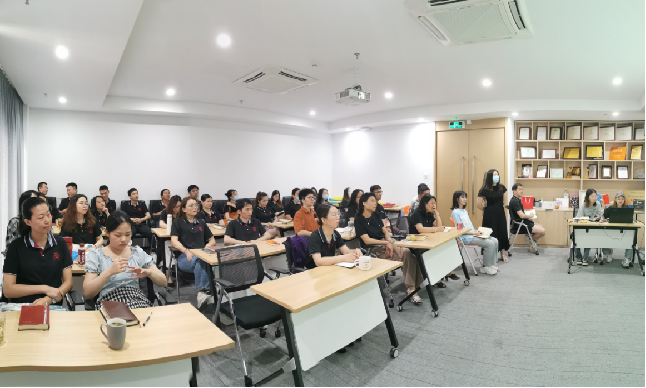 In 2021, we have made breakthroughs again and again, and we have also ushered in many highlights: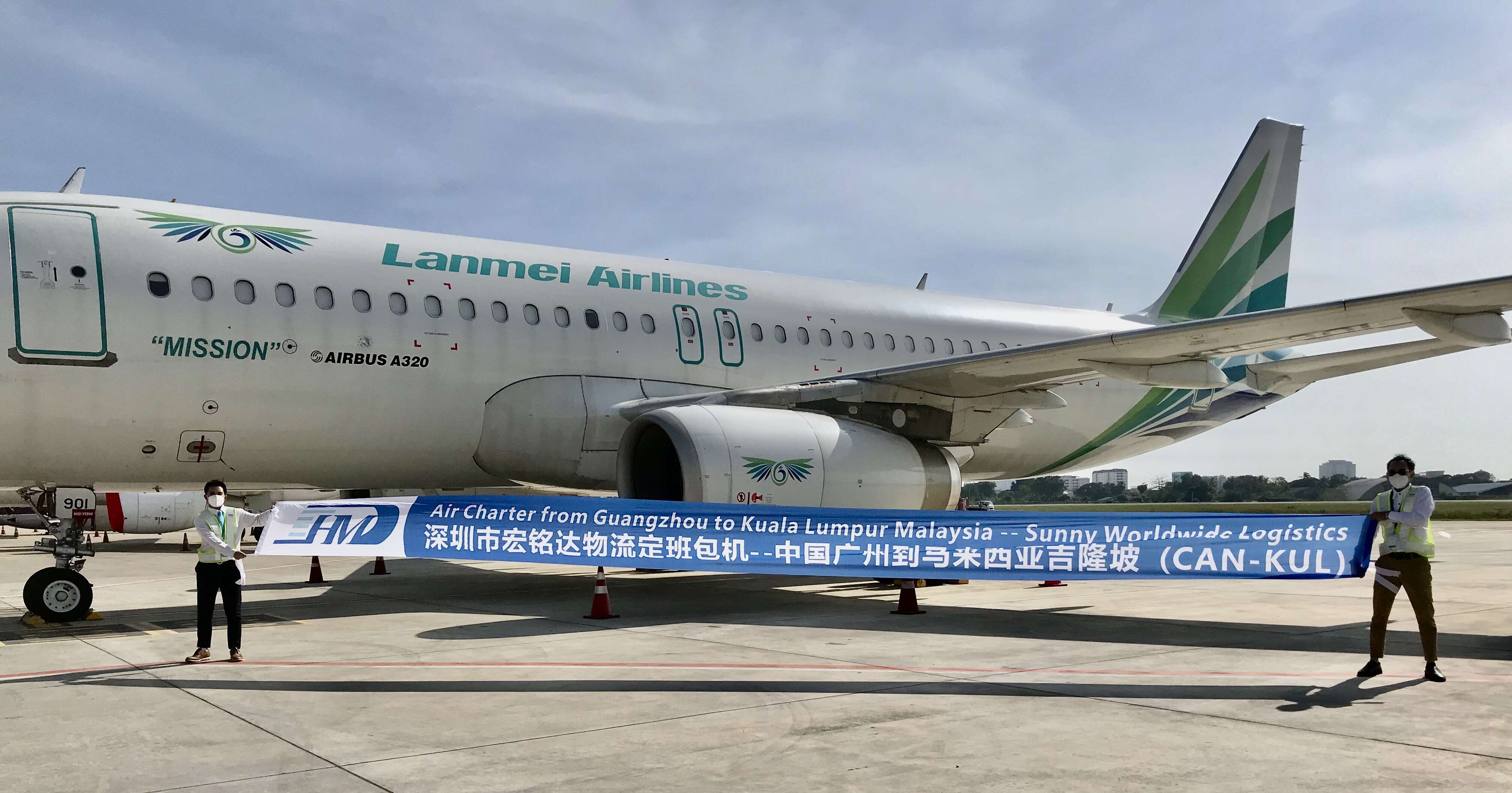 --In 2021, there was a total of 13 times in the Guinness list. The highest is that in August, Luna broke the record high of Sunny Worldwide Logistics and exceeded one million!
--Our first charter flight took off in August 2021!
--In November 2021, Alex became a new millionaire hero!
--In December 2021, Alvin became a new millionaire hero!
There are 10 outstanding members who exceeded their goals: Ricky, Blair, Michael, Luna, Jack, Jolie, Alex, Alvin, Kyrie, Jim. Some people get big gifts, so big that they cover half of them, but the actual gifts have already been sent home; some people get very small gifts, but the gifts are light and affectionate~
Meticulous, dedicated and outstanding are their pronouns. They all say that Sunny Worldwide logistics has a lot of talents. Today, it really lives up to its reputation.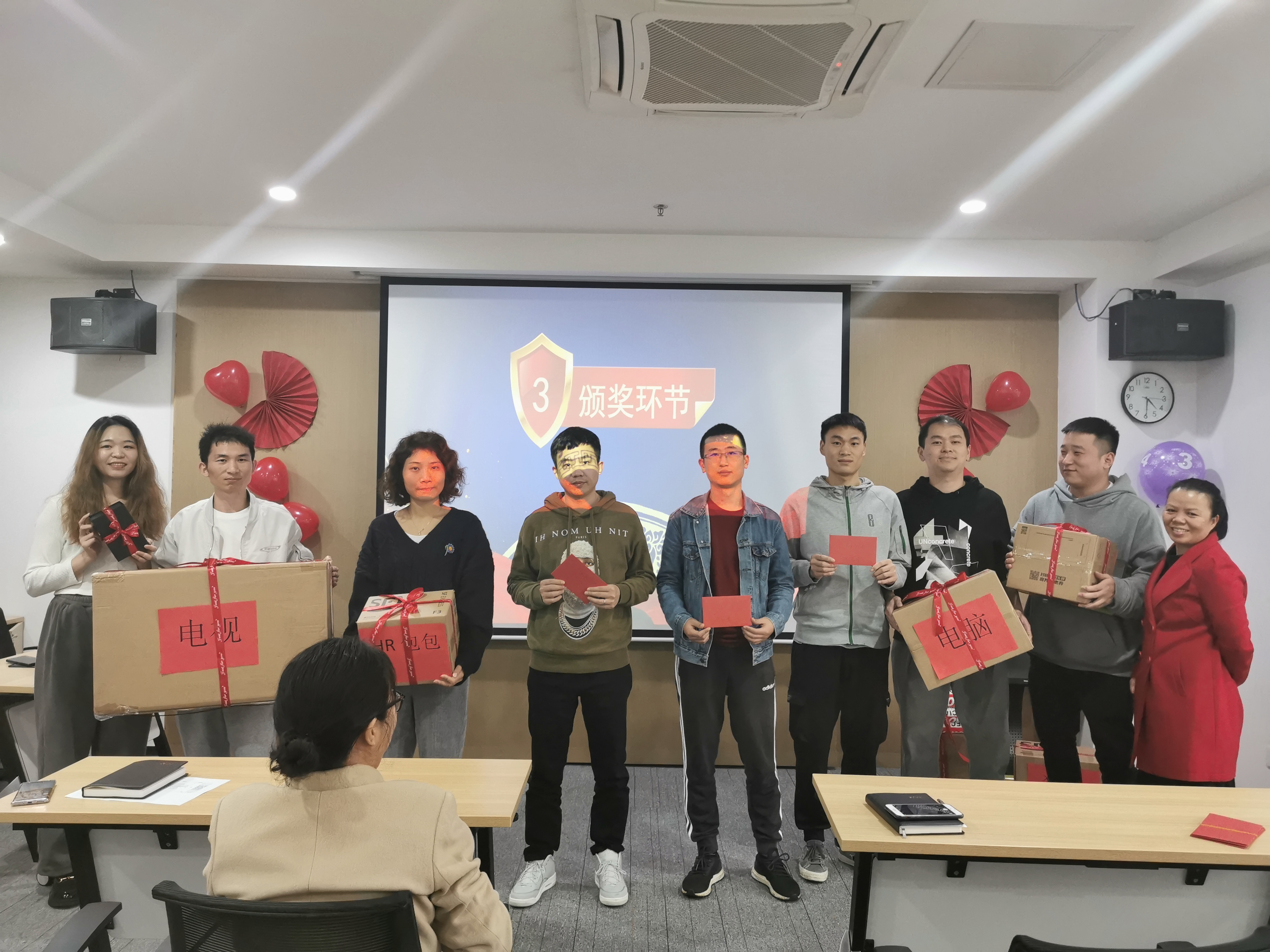 Thanks for the ingenious gift from the Administration Department, the badminton "bag" for Besson and the cat food for Alvin really hit the bull's-eye~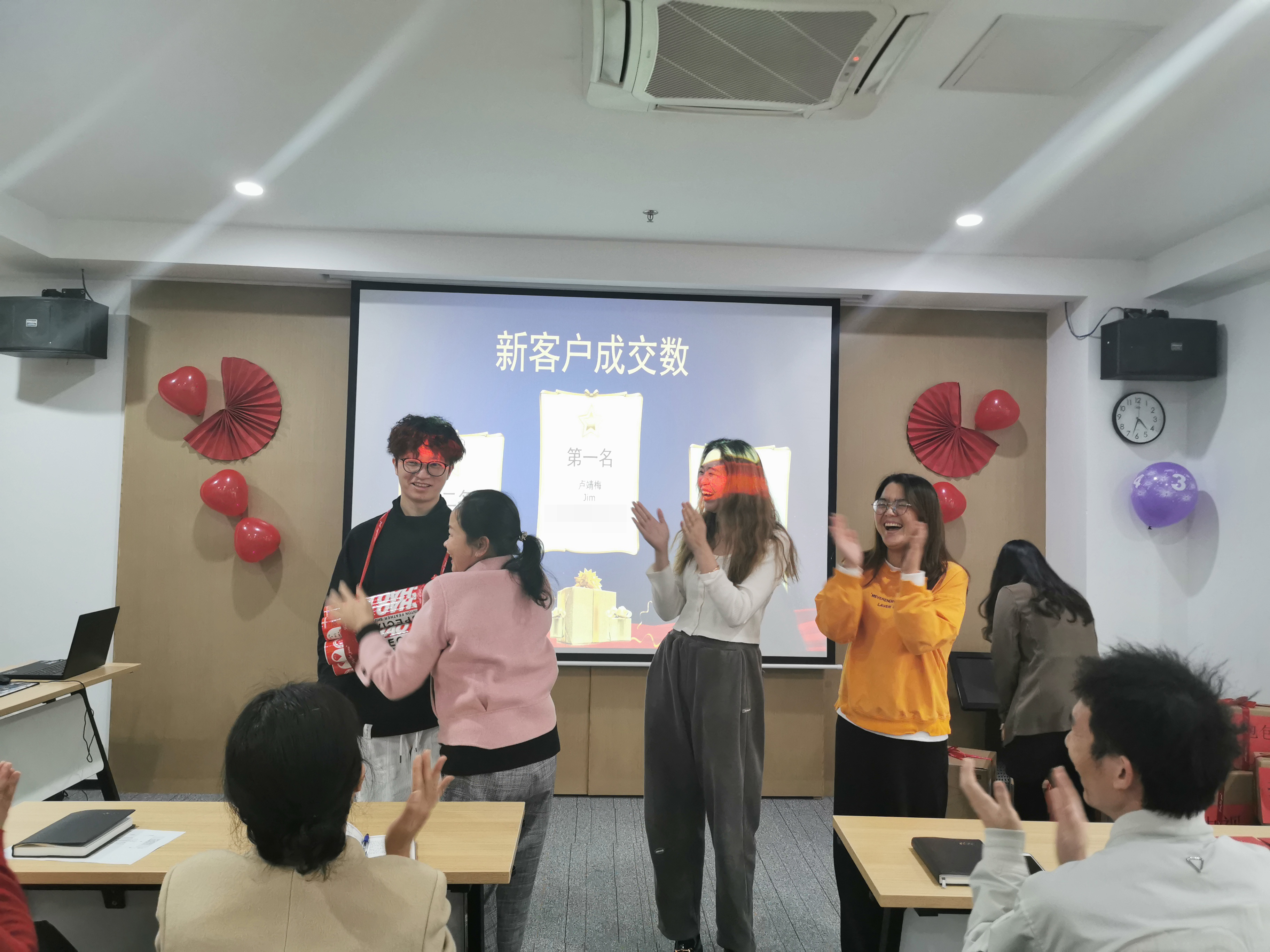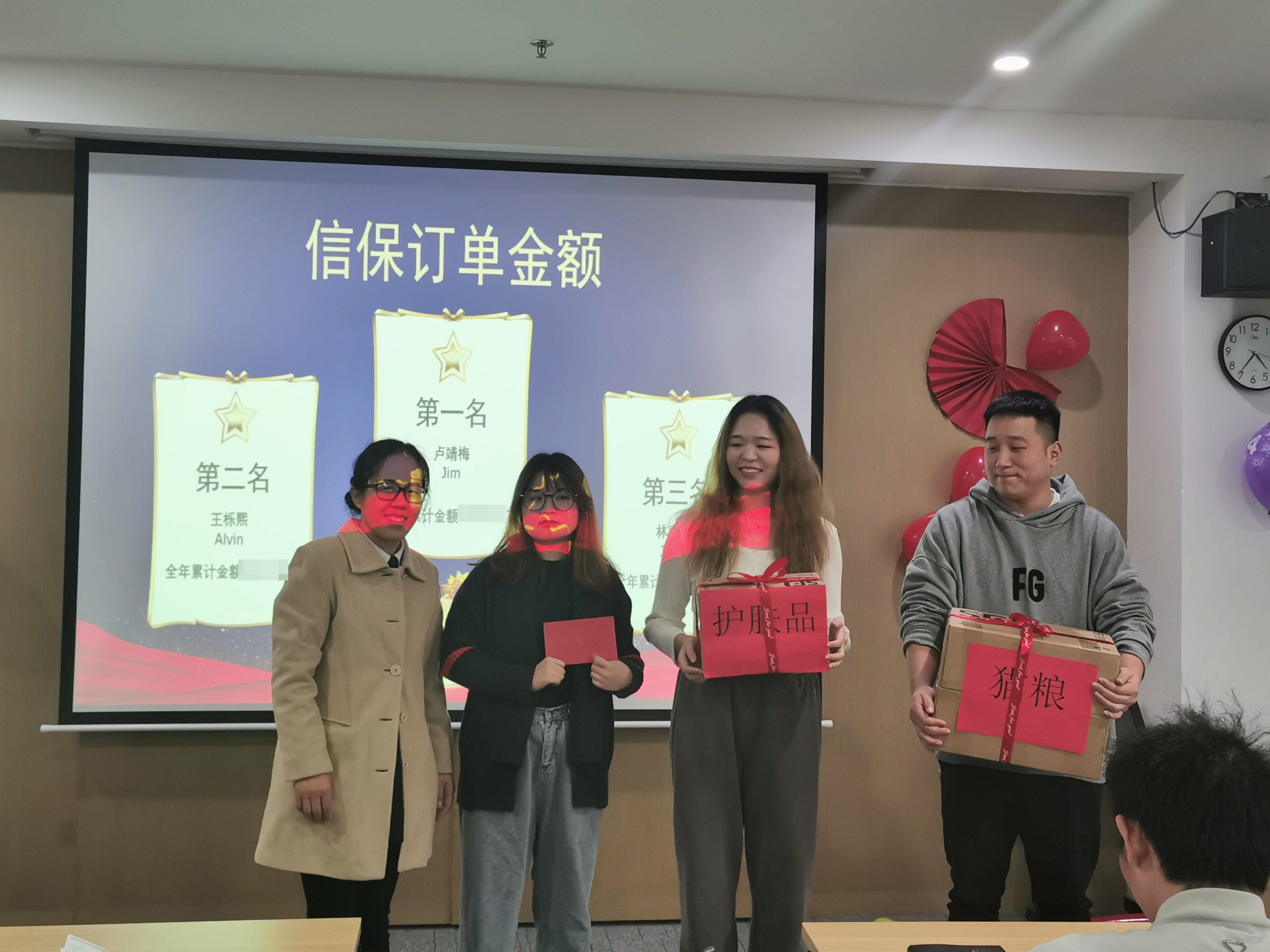 Jim has won the first three awards. Is this coming to buy wholesale? In the post-pandemic era, maintaining such efficient logistics service quality is inseparable from personal strength and teamwork.
The two directors who brought out millionaire heroes were also rewarded accordingly, and they shined as stars~
The little junior sister of Team Dark Horse team also has gifts from the senior brothers.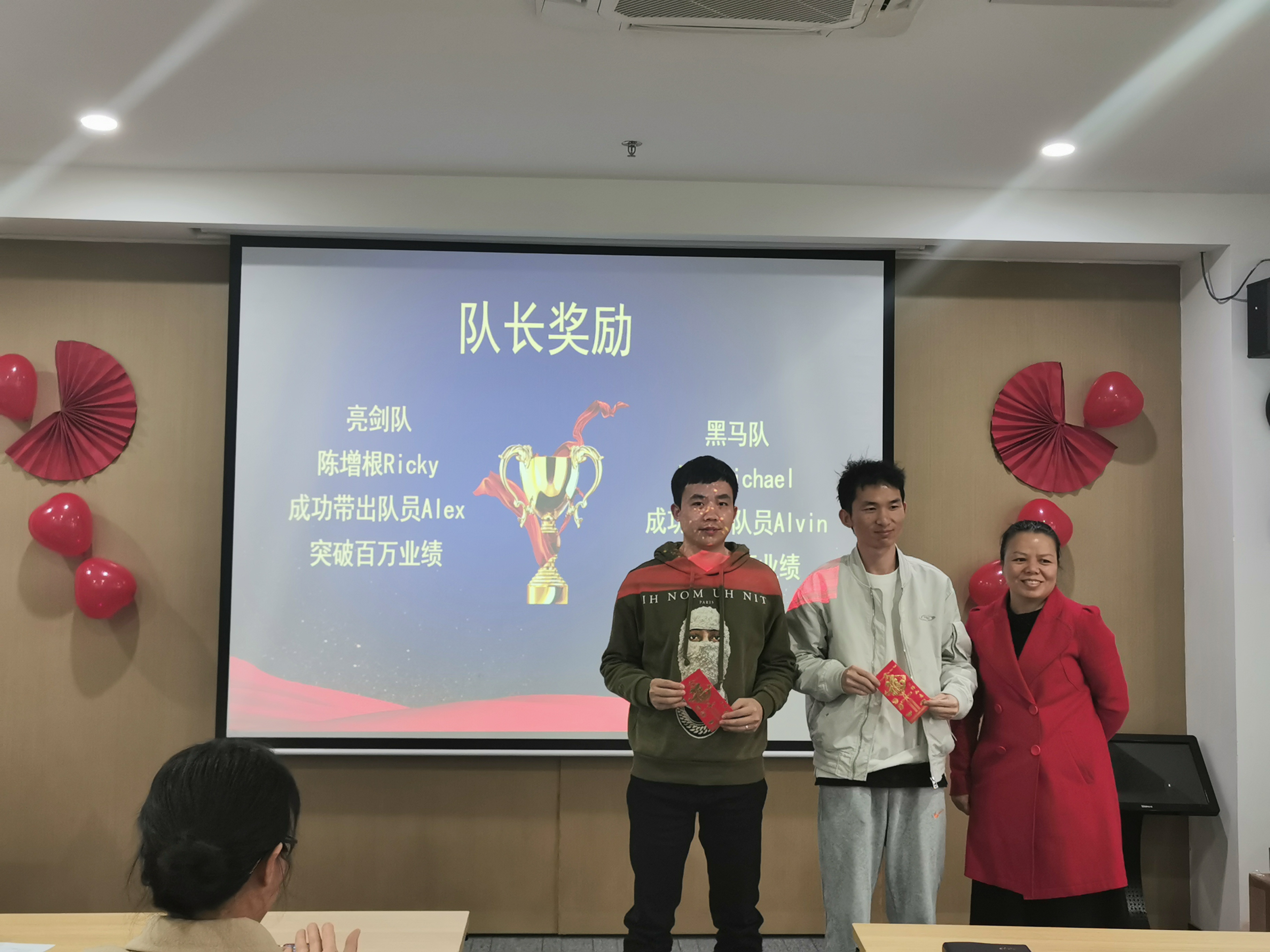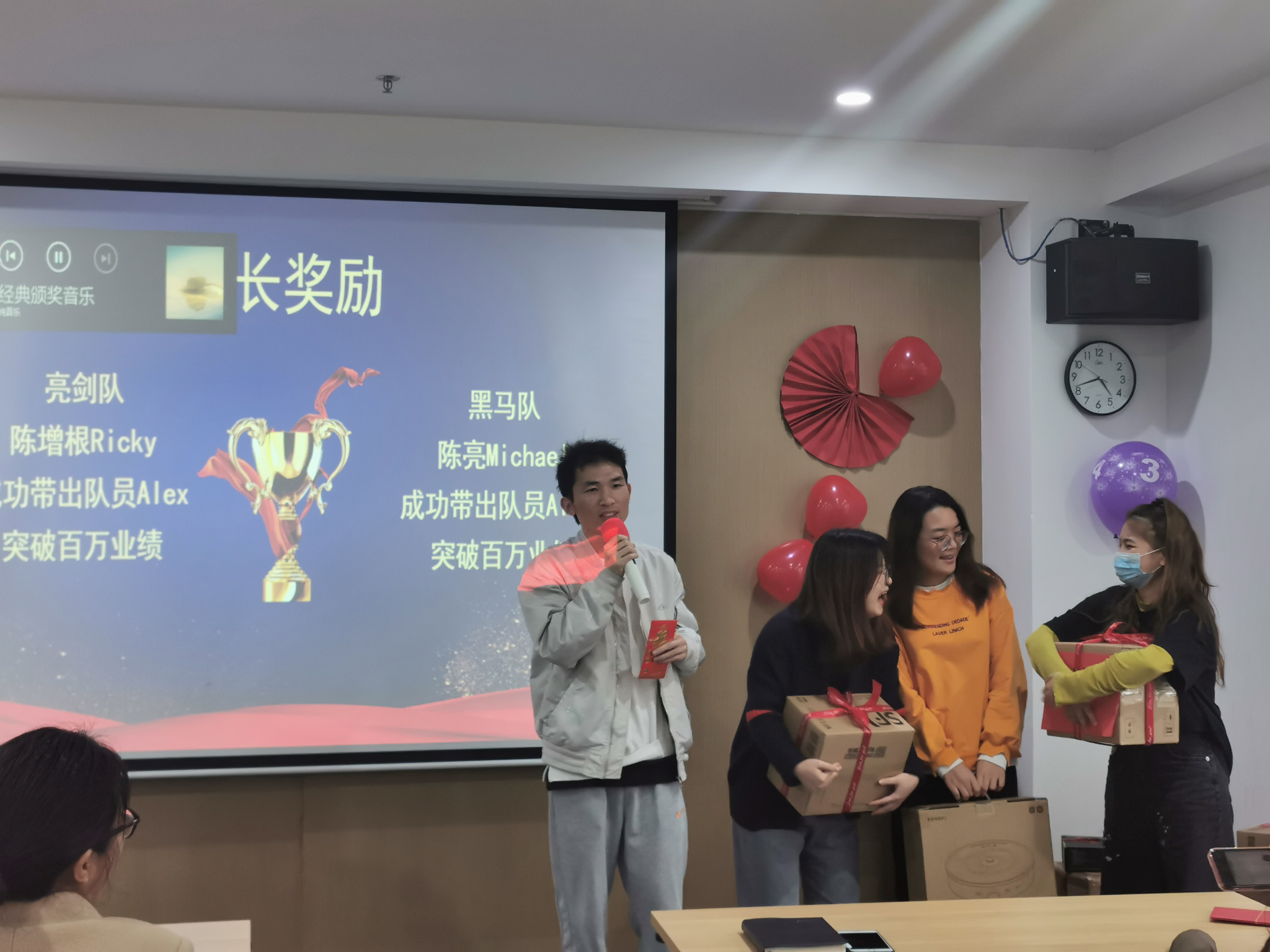 Following the group competition commitment at the beginning of 2021, some people are happy and some are sad, and some people have scored twice and gave the other party a "willing to gamble and lose money" fund.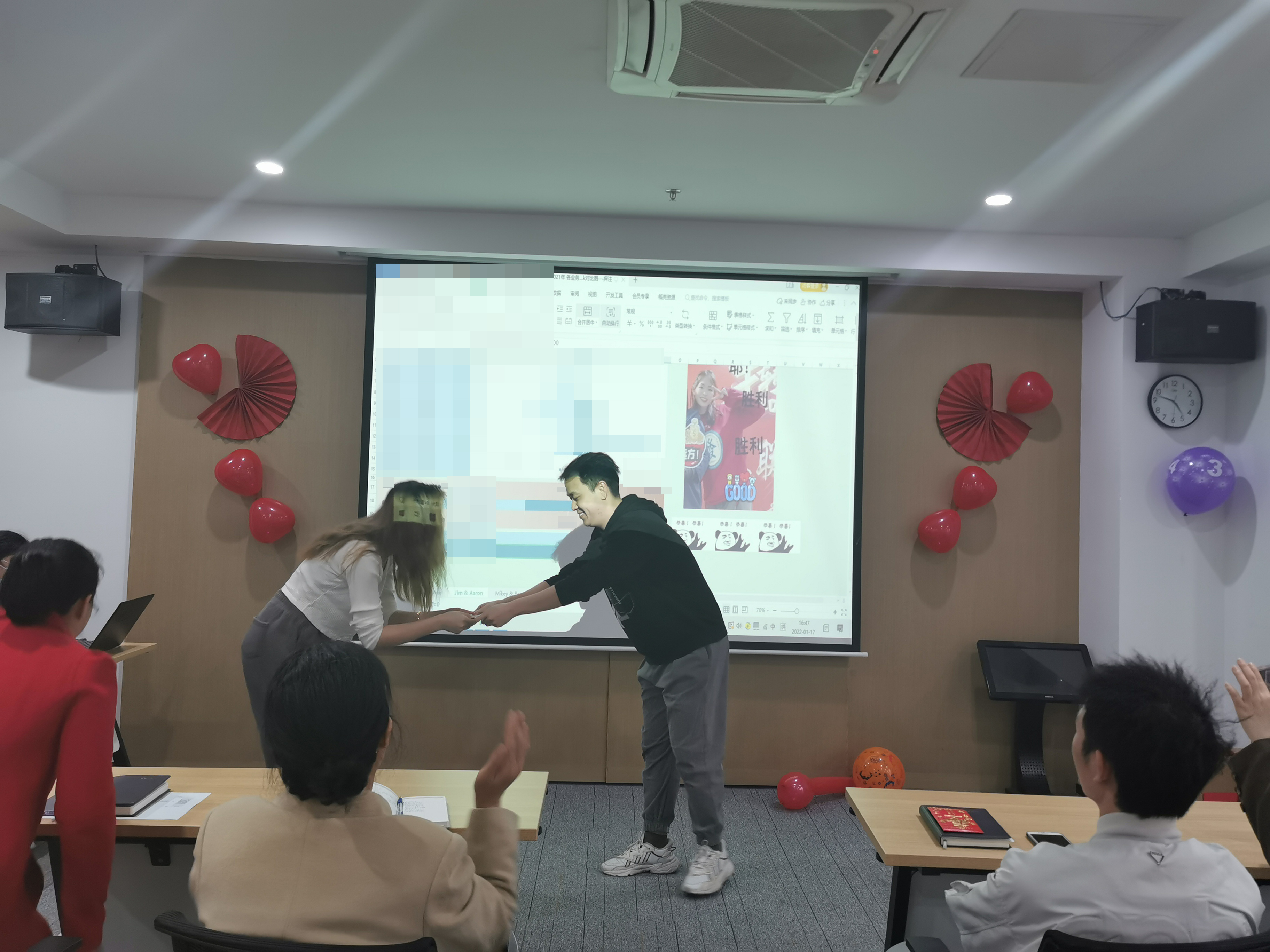 Some people are good at being a winner, some people regret but always have hope.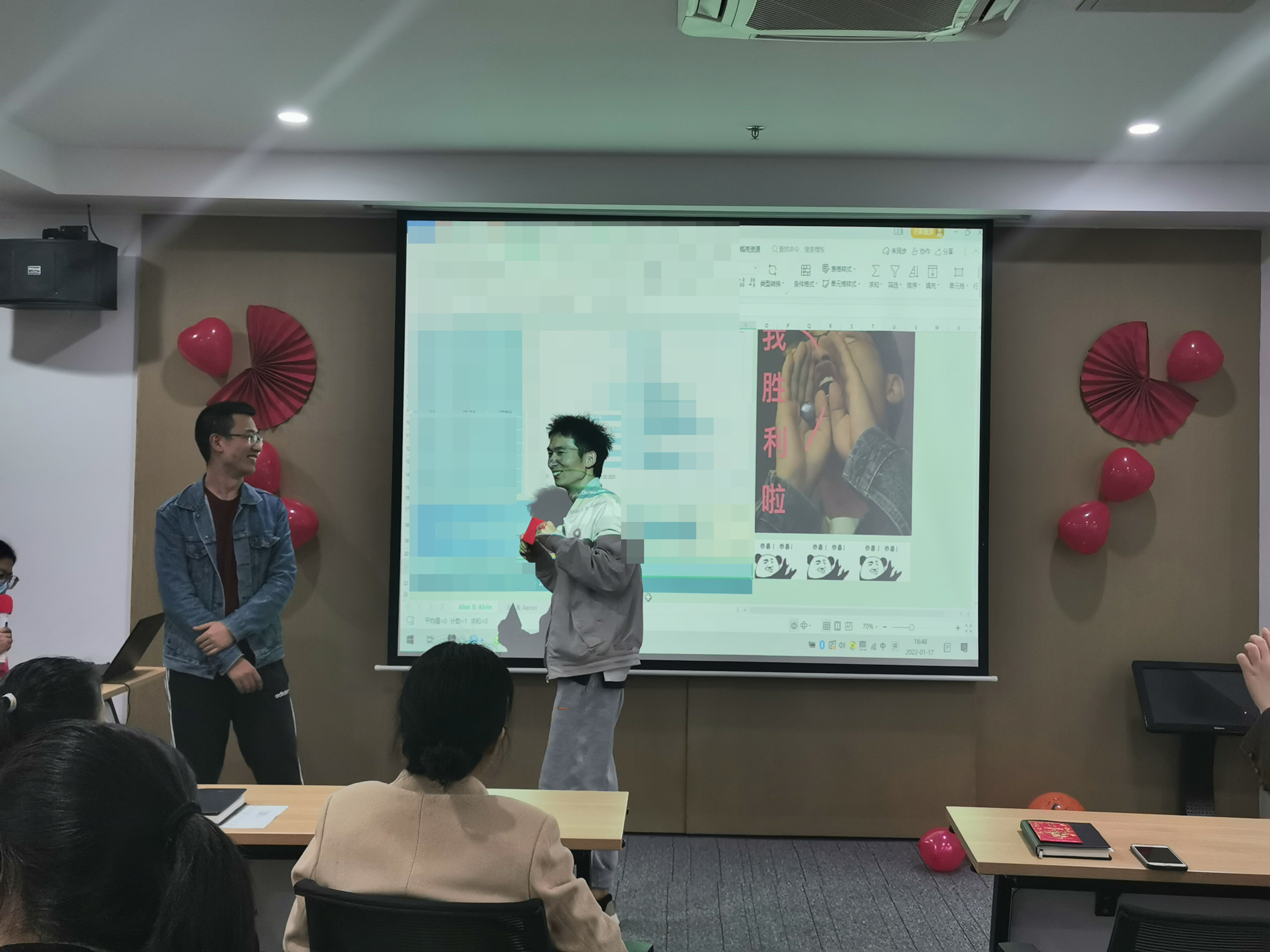 Thank you to our Chairman Alice Yang, Vice President of Sales Department Susan Lin and Vice President of Operation Department Jane Liu for always supporting us behind the scenes. They specialize in logistics knowledge and get along with us like friends. They are also soft and strong, helping us when we are in difficulties, and happy for us when we are outstanding.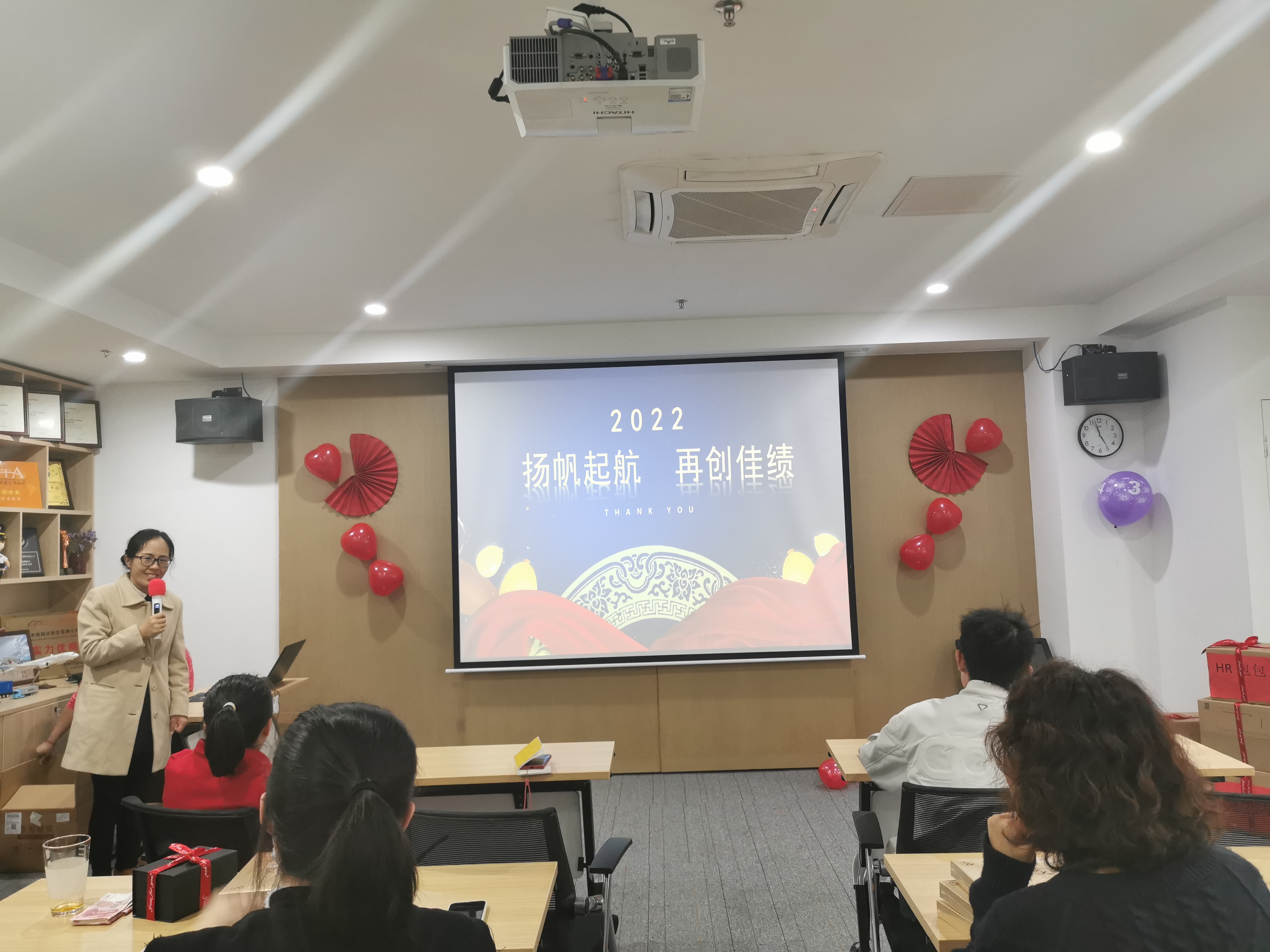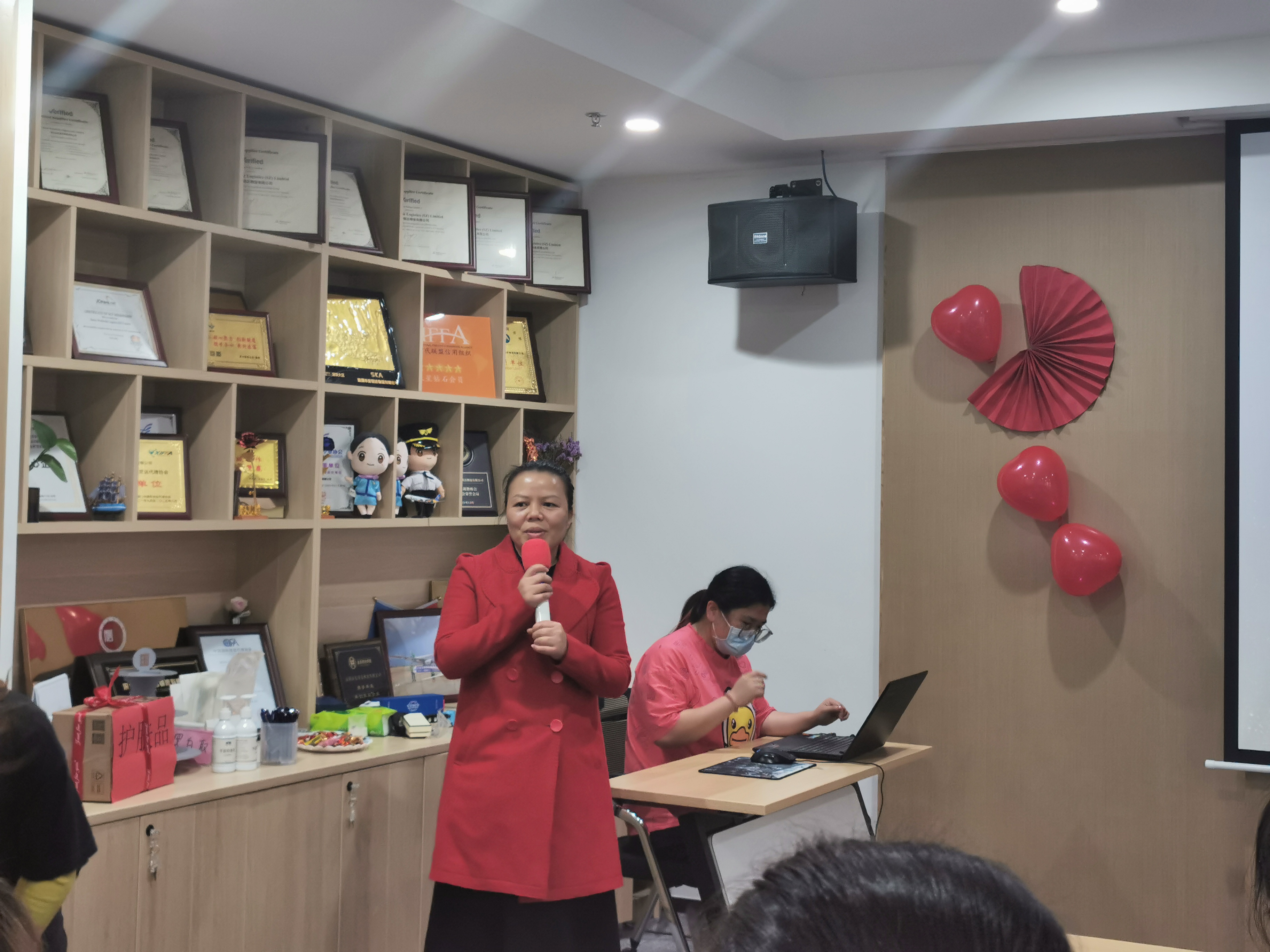 International logistics, come to us, you will be satisfied.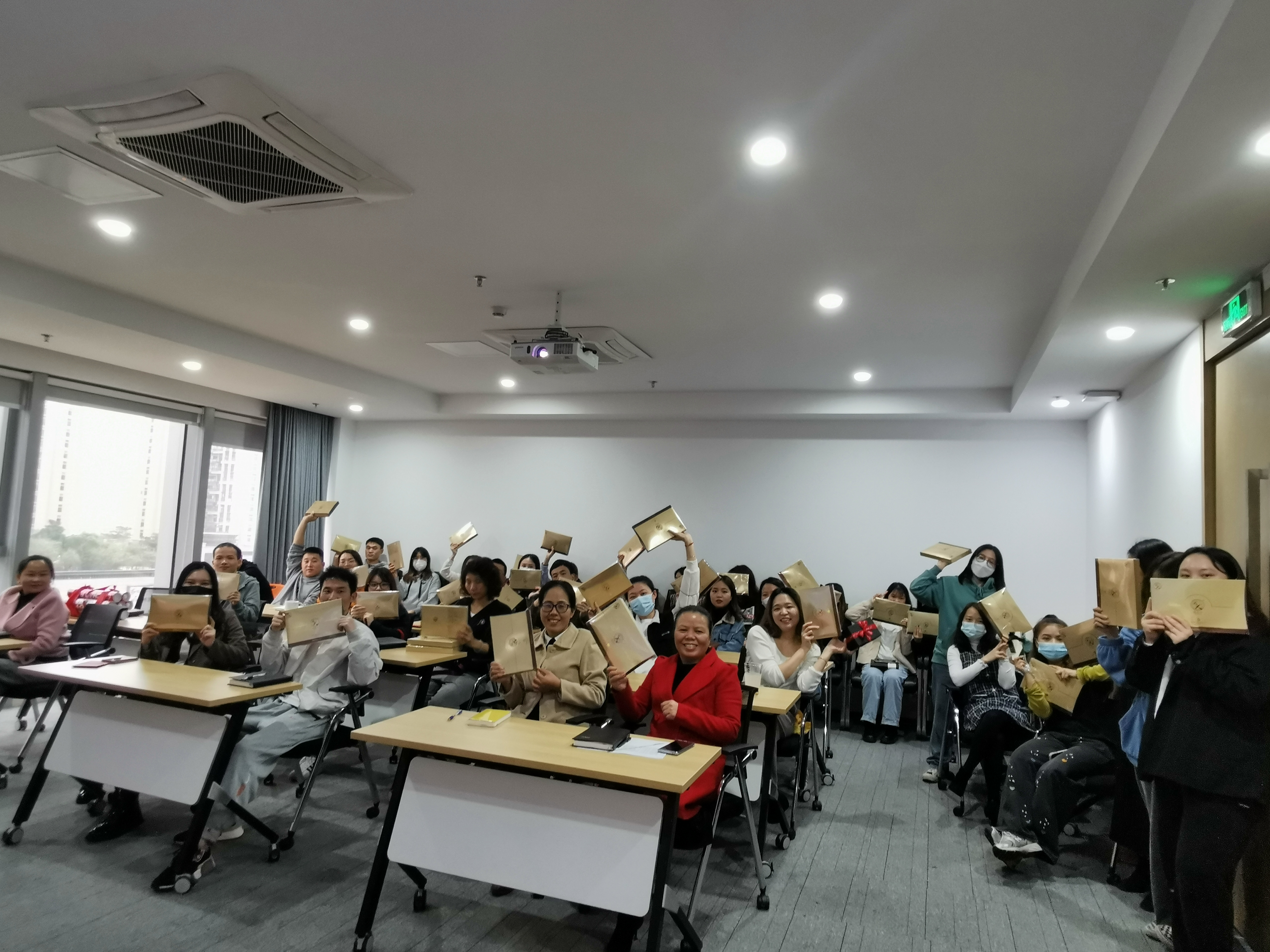 In 2022, Sunny Worldwide Logistics will still be like a tiger and move forward bravely!