Sunny Worldwide Logistics promise: we will live up to your trust
Polly Sunny Worldwide Logistics 2022-05-31 15:43:07
Last Saturday, the "Shipping Logistics Live Show" enterprise visit event jointly launched by China Shipping Gazette, China Transportation Association Shipping and Logistics Branch and Logistics + Network had come to visit Sunny Worldwide Logistics. Ms. Xiong Hongyan, Secretary General of Shenzhen Port of China Transportation Association Shipping and Logistics Branch is the Chief Experience Officer for this visit.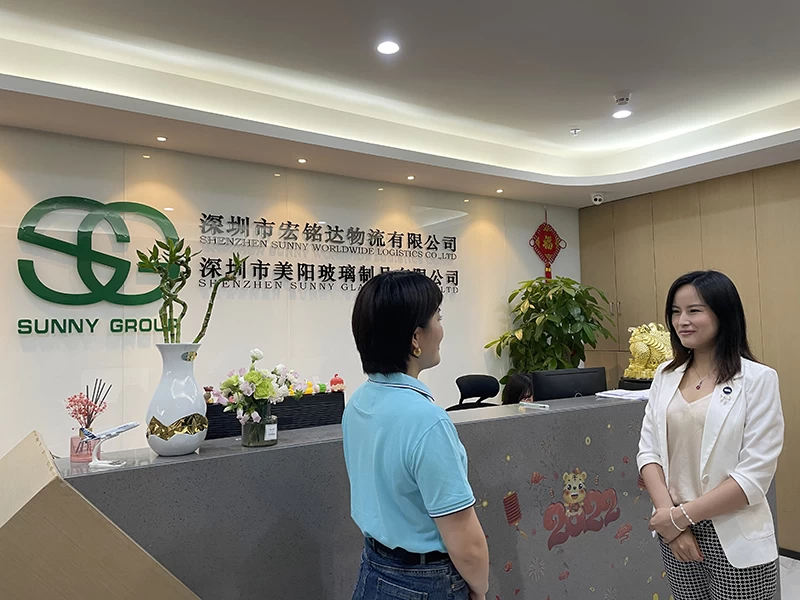 In front of the company, the experience officer was greeted by Ava from our marketing department, who introduced the main business, department composition and advantages of Sunny Worldwide Logistics to Ms. Xiong.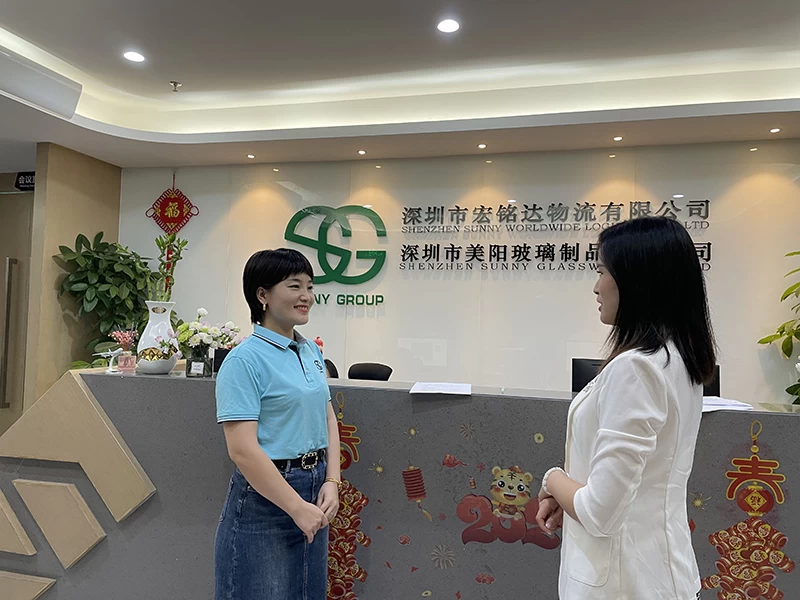 Sunny Worldwide Logistics mainly focuses on sea and air transportation to Europe and America, and provides door-to-door one-stop transportation services. It consists of several departments such as sales department, marketing department, customer service department, operation department, and finance department.
The sales department, marketing department and overseas department mainly provide fast, professional and high-quality business consultation for customers and peers at home and abroad, and formulate the best shipping plans and solutions for customers and peers.
The commercial marketing department connects the company's shipowners and airline resources to find the optimal route and the largest space guarantee for the company according to different customer needs.
The operation department and customer service department mainly deal with the operation process and follow-up of all orders, connect with customers and ship owners one-to-one, and solve all operation and document problems.
Our biggest advantage: Sunny Worldwide Logistics has more than 20 years of professional experience in the industry. More than half of the company's employees have been rooted in the logistics industry for 5-13 years. They have the ability to deal with various emergencies and save customers' time and cost to the greatest extent.
We have cooperated with many high-quality shipowners and airlines for many years, and have our own very competitive freight rates. We have long-term and in-depth cooperation agents in more than 100 countries around the world, especially in Europe and the United States, we can provide one-stop door-to-door service, and some countries in Southeast Asia also have long-term air charter services.
We believe that customers can be 100% assured when they hand over the goods to us.
After the camera swept through the 1,800-square-meter Grade A office area, it came to the office of the chairman, Ms. Yang Yunping. Here, the experience officer had an in-depth communication with our chairman.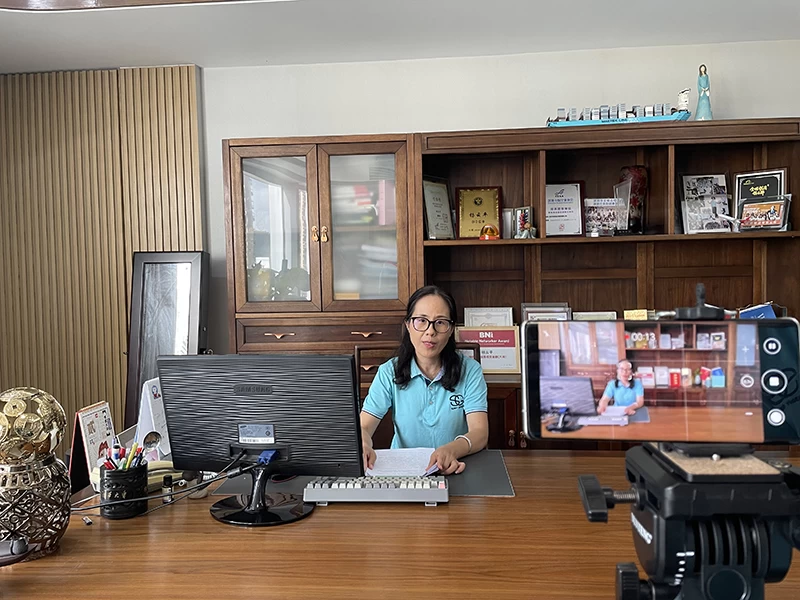 The friendly image of the founder of Sunny Worldwide Logistics makes us call her Sister Yang. She introduced that our company was founded in 1998. After more than 20 years of development, the company has its own place in the Shenzhen logistics industry. The company is a senior member of WCA, CIFA, JCTRANS, WIFFA, OLO and other logistics associations, and is the vice-chairman unit of Fuda Association and Shenzhen Airlines Association. And we have long-term contracts with EMC, WANHAI, YML, etc. Huawei, SF Express, and Costco are all our partners.
The experience officer also asked several questions that attracted much attention in the freight service, which was answered by Sister Yang.
Q: During the pandemic time, how to ensure that the goods will not be dumped?
A: We are the designated agent of the shipping company, and we have a special agreement to provide safe deposit services, which can make the shipping space be assured.
Q: Is customs clearance at the destination port guaranteed?
A: Major ports in Europe and the United States have customs clearance agents that we have cooperated with for more than 10 years, and can be proficient in handling various problems in the customs declaration process.
In addition to the experience officer who came to our company, we also invited long-term customer representatives to speak in person. Whether our service is good or not, customers have more say. Thanks to Amy from Shenzhen Jialihong Digital Technology Co., Ltd., for the recognition of Sunny Worldwide Logistics, and for the 13 years of each other's achievements.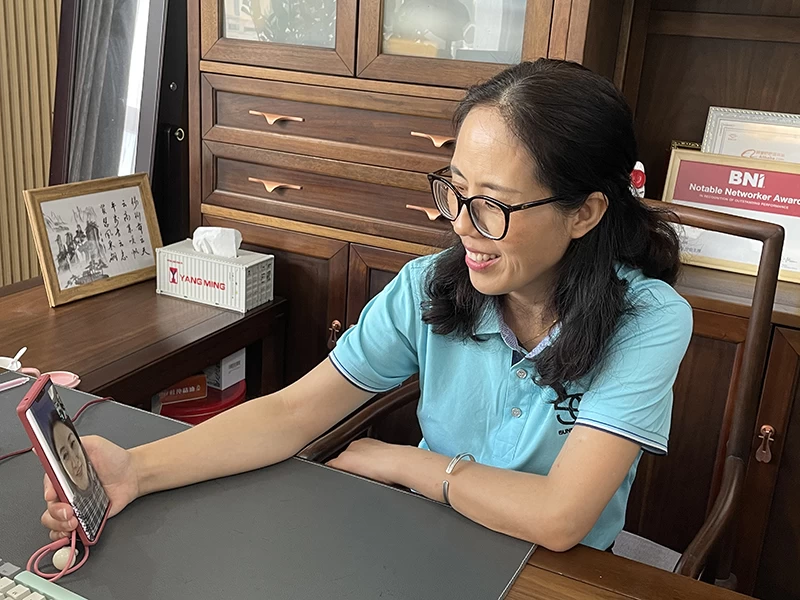 Finally, Sunny Worldwide Logistics is very grateful to the shipping and logistics live show for visiting, and we also look forward to the cooperation with peers and cargo owners around the world with Sunny Worldwide Logistics Co., Ltd.
Sunny Worldwide Logistics hereby promise: we will live up to your trust!