Playing with fire may result in disaster! COSCO SHIPPING's "Notification to Customers on Reaffirming the Standardization of Consignment of Dangerous Goods"
Lian so freight.com 2023-05-16 18:17:05
COSCO SHIPPING issued a notice on May 12, due to many recent incidents in the industryDangerous goods quality, container stowageFor transportation safety incidents caused by substandard standards, our company hereby reminds the shipper and the consignee to abide by the entrustment obligations and ensure that the consigned goods comply with our company's transportation policy.Concealment, false report, false positive, false negative.
Otherwise, our company will deal with it according to the "COSCO SHIPPING Container Lines Co., Ltd. Dangerous Goods False and Concealed Prevention and Disposal Measures", and our company willRecover from the responsible party for all losses and expenses suffered, and reserve the right to pursue its responsibility through legal channels.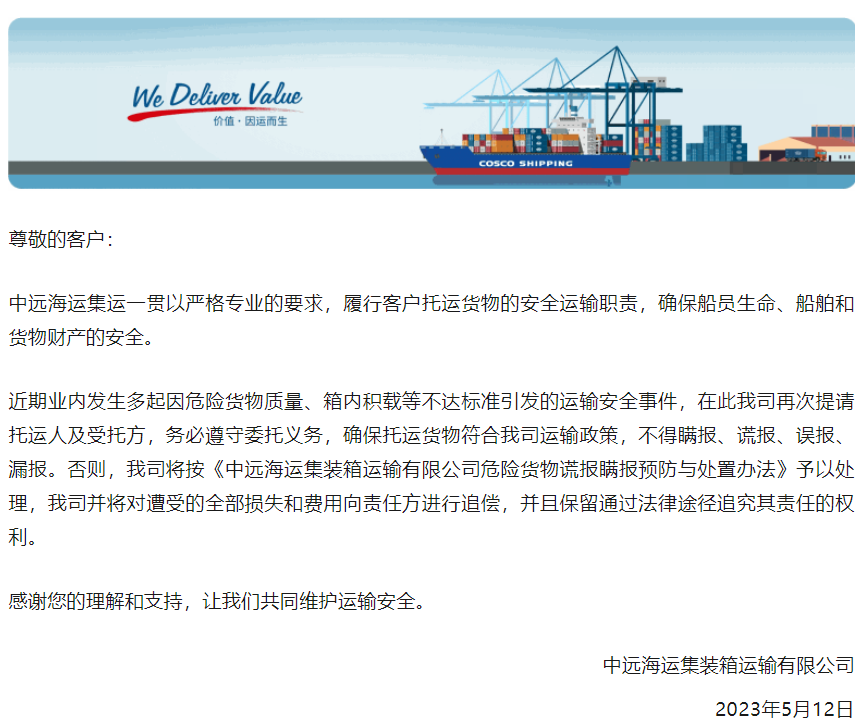 Compared with ordinary goods, the transportation of dangerous goods has higher requirements, more procedures, and higher costs, and the loading, unloading, storage, and sea freight are also more expensive than ordinary goods.
Therefore, some cargo owners, freight forwarders, and buyers took risks under the temptation of interests, and chose to smuggle through illegal methods of concealment and false reporting.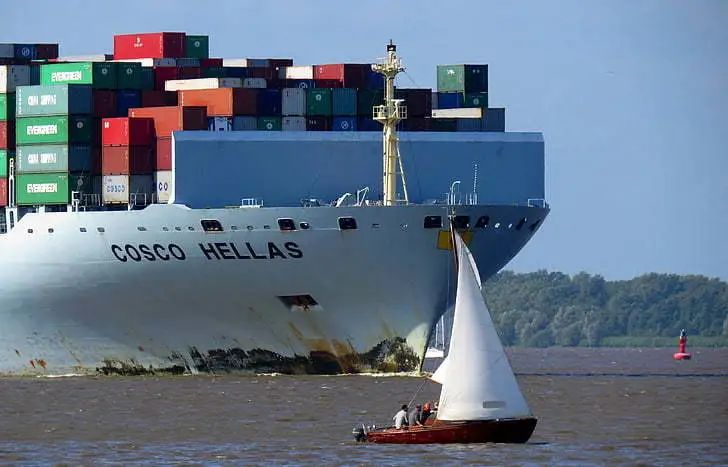 The General Administration of Customs stated that with the accelerated recovery and recovery of the economy, the import and export of dangerous goods has increased significantly. Absolutely, it poses a severe test for customs security and effective supervision.
This year launched a half-year"Crackdown on False and Concealed Import and Export of Dangerous Goods" Special Action, adhere to the combination of "strike, governance, and deterrence", comprehensively strengthen risk prevention and control, on-site supervision, and follow-up inspections, improve the chain of supervision, and realize the "one game of chess" of national customs law enforcement.