Pay attention to the Asia-Europe route! The port is severely congested, and the delay of the ship schedule hits a new high, with delays as long as 41 days!
Polly sofreight.com 2022-05-20 11:41:26
Currently, the three major shipping alliances' Asia-Northern Europe routes cannot maintain normal sailing schedules, and carriers need to add three ships to each loop to maintain weekly sailings. That's the conclusion of shipping analyst Alphaliner in its latest analysis of schedule integrity on trade routes.
Large ports in northern Europe are being overwhelmed by container overload, latest data from Alphaliner shows.
The agency investigated delays on many voyages to and from Northern Europe ports. According to the findings, the accumulation of containers at the terminals and a further lack of capacity for inland traffic have caused considerable delays in shipping lines between Asia and Northern Europe.
Compared with February this year and November last year, delays have worsened, with ships on the Asia-Europe routes returning to China an average of 20 days later than scheduled, Alphaliner said.
Alphaliner said: "Most of the time is spent waiting for available berths outside the major ports in northern Europe. High yard density at Northern Europe container terminals and inland transport bottlenecks are exacerbating port congestion."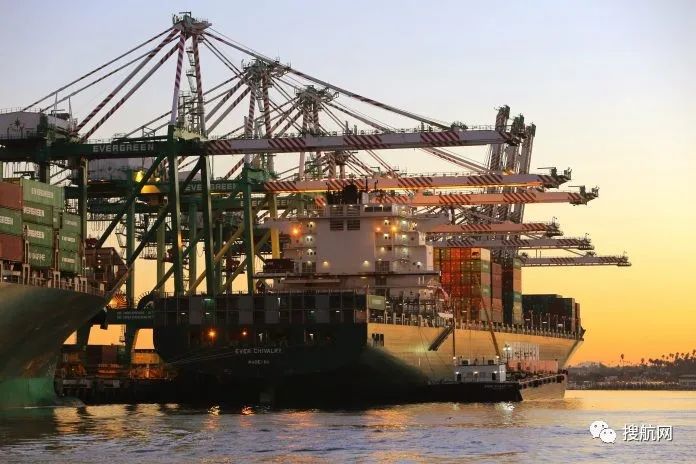 It has been calculated that VLCCs currently deployed on the route take an average of 101 days to complete a full round trip, Alphaliner explained: "This means that their next round trip to China is on average 20 days later, forcing shipping companies canceled some sailings because there were no (replacement) ships available."
Through a survey of 27 voyages to and from China during the period from May 1 to 15, the results show that the shipping schedule reliability of the Ocean Alliance route is relatively the highest, with an average delay of 17 days; followed by the 2M Alliance, with an average delay of 19 days ; THE Alliance operator was the worst performer, with an average delay of 32 days.
To illustrate the extent of delays in the route service network, Alphaliner tracked ONE's container ship "MOL Triumph" (20170teu), which was serving THE Alliance's FE4 loop, departing from Qingdao, China, on 16 February. According to its schedule, the vessel is expected to arrive in Algeciras on March 25 and set sail from Northern Europe for Asia on April 7.
However, the ship did not arrive at Algeciras until 2 April and stopped at the port of Rotterdam from 12 to 15 April, suffered severe delays in the port of Antwerp from 26 April to 3 May, and 14 May Arrive at the Port of Hamburg. MOL Triumph is finally expected to leave for Asia this week, 41 days later than originally planned.
Alphaliner said: "The time it takes to unload and load at the three largest European container ports is 36 days from arrival in Rotterdam to departure from the Port of Hamburg, and this delay cannot be compensated by sailing eastward at full speed." THE Alliance ships had the longest delays "because they strictly adhered to their schedules and did not skip any ports".
A carrier responding to an Alphaliner survey said the increase in dwell time for import containers was due to a shortage of labour and truck drivers at ports in northern Europe.
It is reported that in early April, the CEO of the Port of Rotterdam Authority said that there were 8,000 vacancies in the Port of Rotterdam alone. The port is the largest container port in Europe and currently has 8,000 vacancies across all sectors. In just a few years, vacancies have quadrupled.
Alphaliner warned that a surge in Chinese exports after the end of the Covid-19 lockdowns "may add additional pressure to the Northern Europe port and terminal system again this summer" as large terminals are clogged with containers and ships have to wait at anchorages.