In logistics industry, do you think you can relax at the end of the college entrance examination?
Polly Sunny Worldwide Logistics 2021-07-02 11:19:55
On the afternoon of Jun 25th, Sunny Worldwide Logistics lauched a sales communication sharing meeting, Jim and Mikey of Team Greatness brought us their own communication experience with customers at the meeting.As the elites of Sunny Worldwide Logistics, they communicate with each customer, through thinking, from their own perspective, so that everyone can benefit from this sharing session and serve customers more professionally.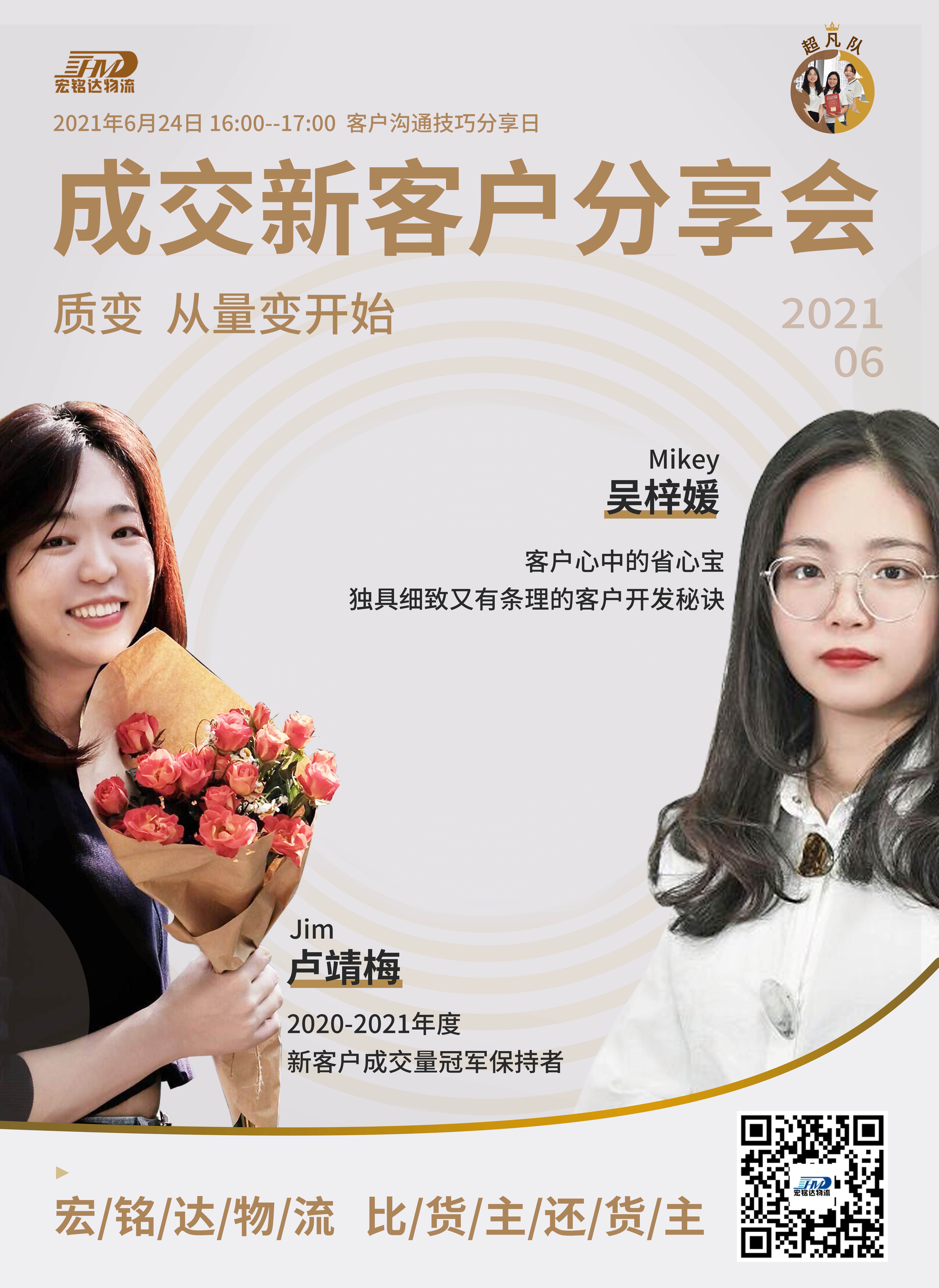 ​Are you ready?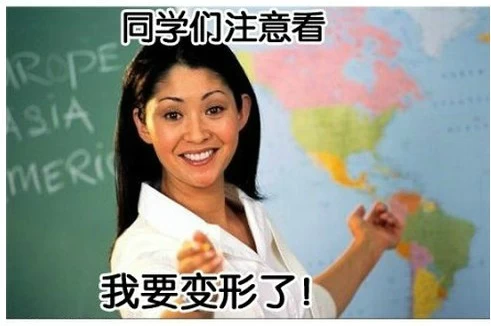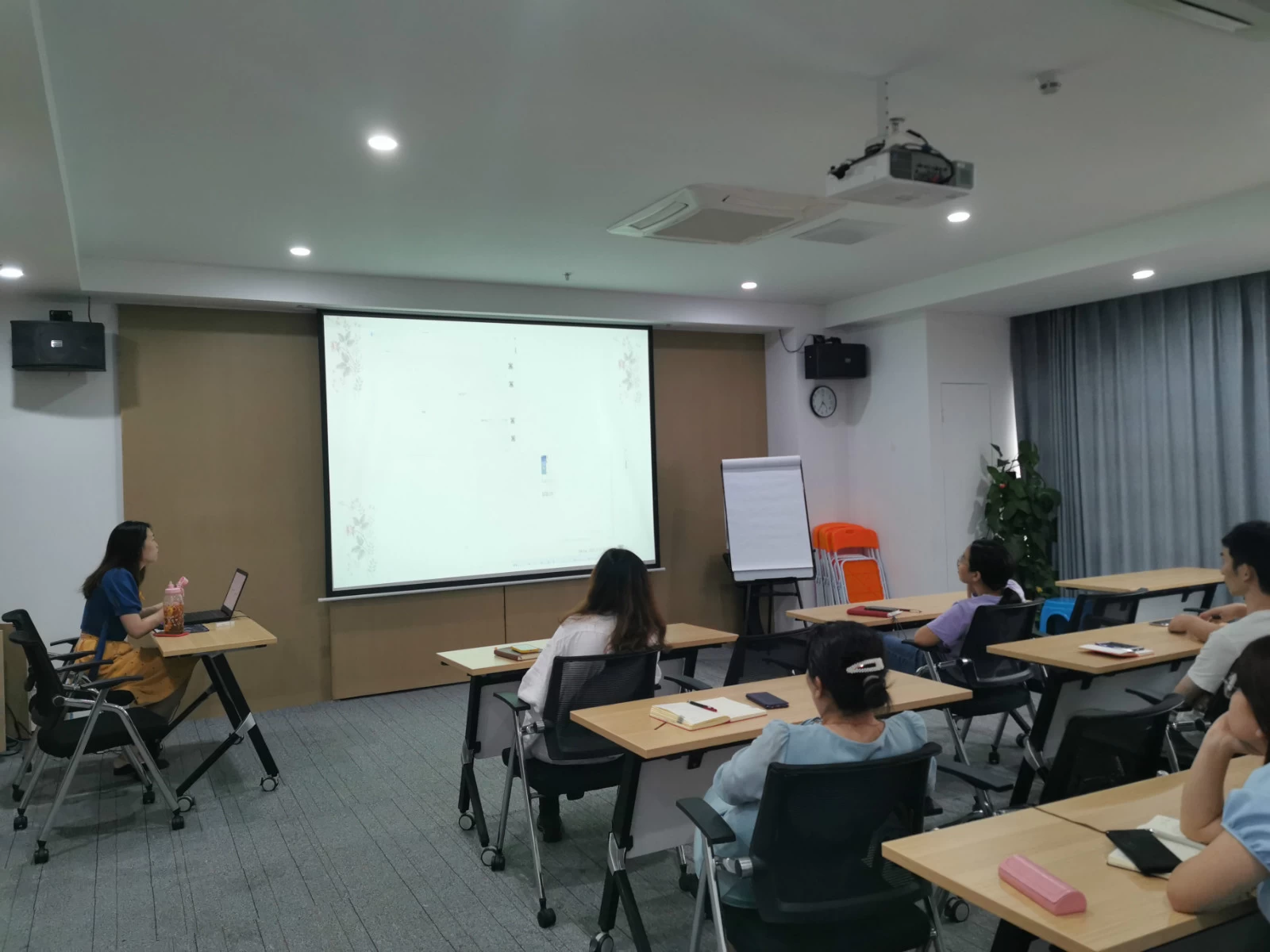 Jim first started her sharing with a pre-class interaction-when we were buyers, how would we choose a store and a product? How to choose a seller with outstanding strength, good reputation and obvious differentiation advantage among many competitors...
After everyone spoke enthusiastically, Jim brought out some of her experience in communicating with customers from the beginning to the end of the transaction. Including working hard on the first impression, showing the company's strength, other customers' praise and feedback, and providing meticulous service in every detail, these are all ways to win the favor of customers.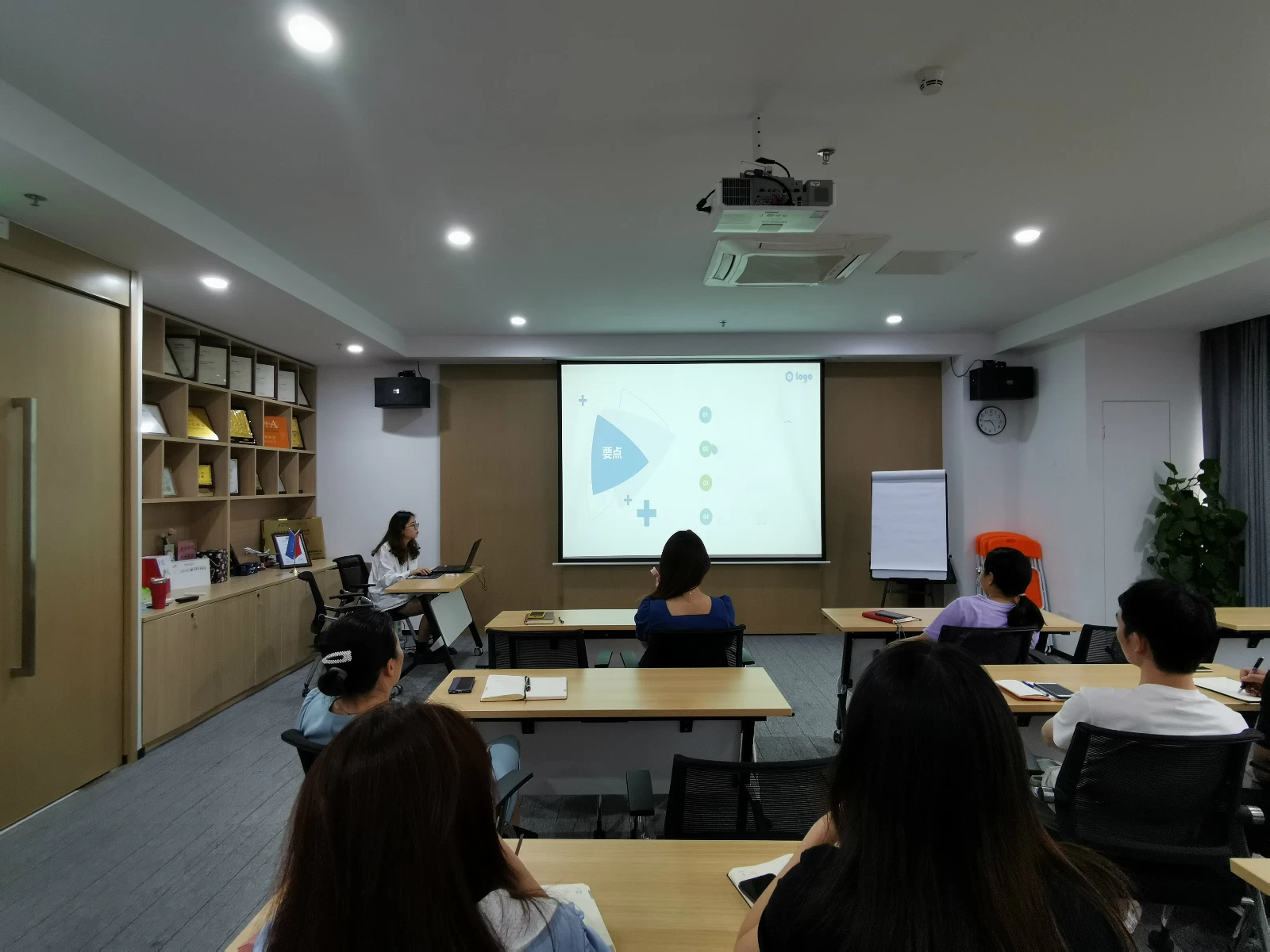 Mikey's sharing is mainly about maintaining old customers. From daily communication and chat to actively sharing the situation of herself and the company, now customers are both partners and friends who can share life.
The PPT shared by Mikey this time was returned by the supervisor Luna once because the subject was not clear. Later, after her own thinking, she clarified why she did this sharing; what everyone can learn from this sharing; and what are the benefits of her own sharing for others.
The conclusion is: "You still have to think more. If you don't think, your brain will die."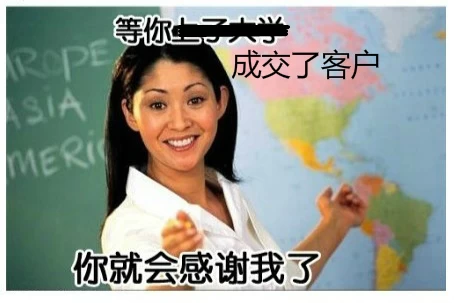 Talking without practice is fake and directly use Aaron's case to do a detailed analysis on the spot.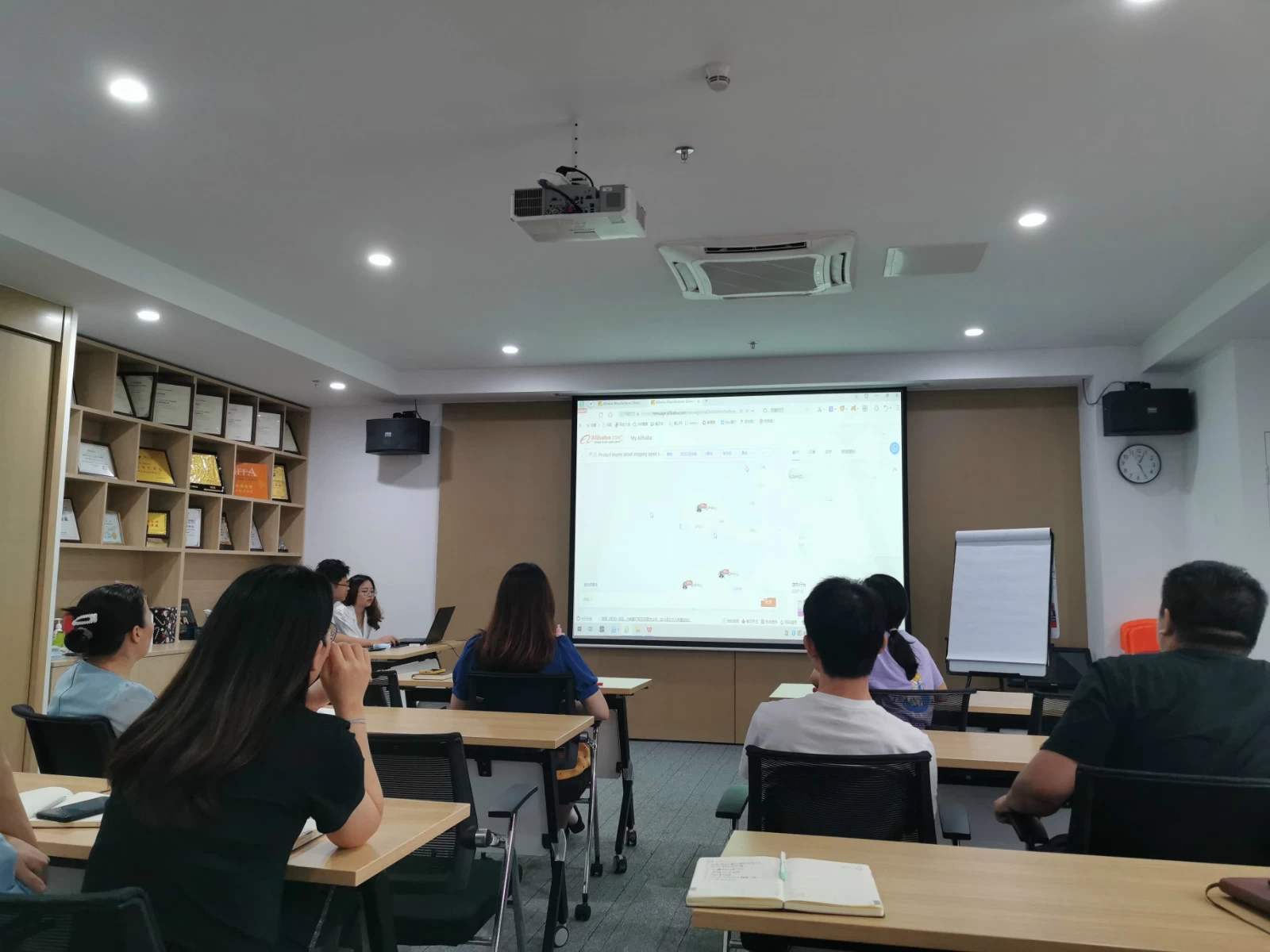 Everyone tells their views on the case and how they did when they met such customers. Combining the skills shared by Jim and Mikey before, and the experience of other friends, Everyone had a more macro analysis and more detailed professional knowledge in their mind, and had accumulated experience. The farther behind, the atmosphere of discussion became stronger, and the brainstorming continued to output and input ideas.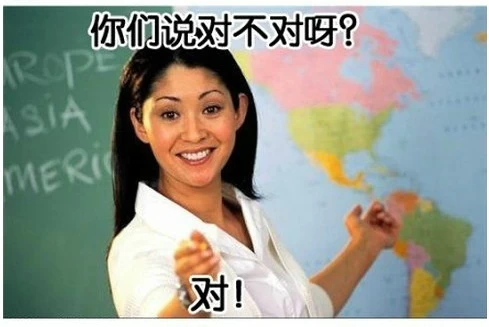 Finally, the sales manager Susan and leader of Team Greatness Luna made a summary. Every sharing is a learning for us. Sunny Worldwide Logistics is committed to providing the best solution for every customer's cargo transportation, and hopes that customers will trust us. In this regard, every employee is working hard to make themselves better.
If there is a problem, let's discuss and solve it together. One more solution,there will be one more way. And this is another way to reshape our attitude towards work.
Sunny Worldwide Logistics also provided material rewards to two beautiful girls, thanking them for their unconditional sharing and high-quality services.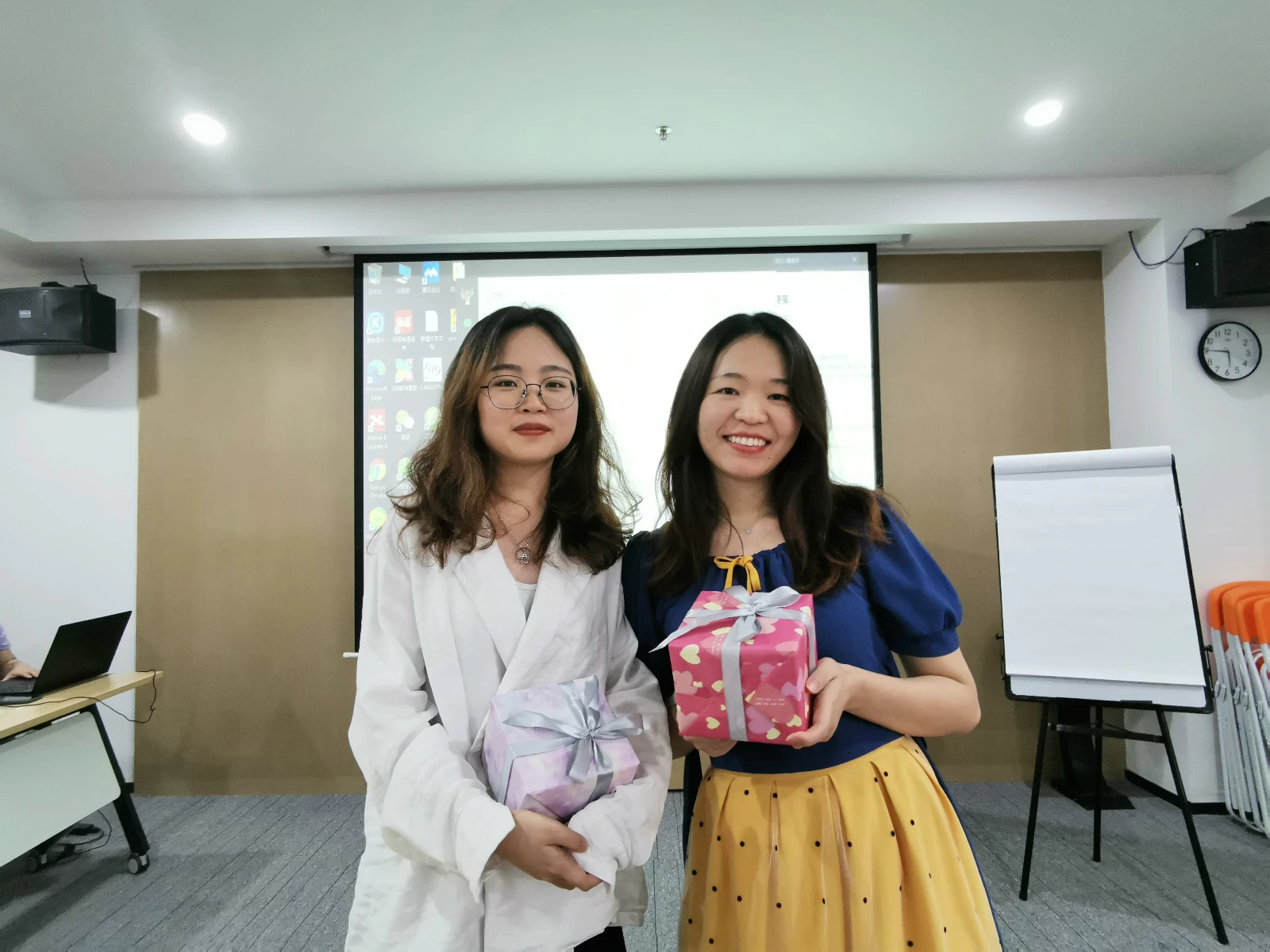 So, other friends, did you comprehend these knowledge all? The questions they talked about in today's class will be back next week!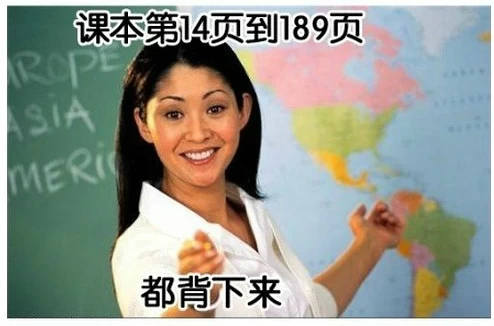 (Network pics from 360doc)