Read ahead, avoid panic, about import from China to UK and Kuwait
Polly Sunny Worldwide Logistics 2022-07-07 10:57:06
Sunny Worldwide Logistics has close contact with overseas agents and customers, and often shares information on problems and phenomena in some logistics links in their respective countries.
Let's take a look at it together.
01 UK inspection
After receiving the notification from the British customs, please pay attention to the recent inspection to the United Kingdom. The customs will take at least 48 hours to 10 days before further inspection.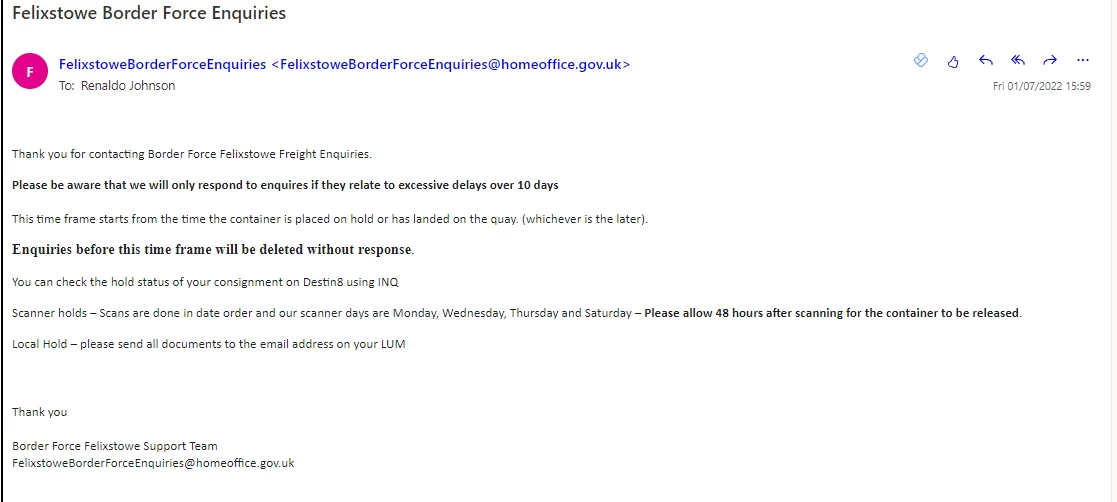 02 Kuwait
According to the feedback of long-term cooperative Kuwaiti customer, Kuwait will have a total of 12 days (including weekends) holidays: July 9th to July 16th, which are the Muslim holidays of Arafat and Eid al-Adha.

Cargo owners and peers who ship from China to Kuwait please pay attention to avoid this holiday, so as to avoid more additional storage fees at the destination port.