National Day period: COSCO Shipping and ONE container free period/shipping schedule adjustment
sofreight.com sofreight.com 2023-09-19 10:44:22
Dear freight forwarders and cargo owners who have shipping plans in the near future, please pay attention!
According to an official notice issued by COSCO Shipping Lines, during the National Day Golden Week, on the basis of the original container-free period, additional special container-free days will be provided based on different sailing dates (note that it is a container-free period, not a stacking-free period).
01
COSCO SHIPPING Special Container Free Period
The 2023 Golden Week is approaching. During this year's Golden Week holiday, COSCO Shipping Lines adheres to the tradition of high-quality services and provides you with special container-free period services for the export of foreign trade goods in mainland China, giving you more time and lower costs. Cost and flexible arrangements for cargo transportation before and after holidays, details are as follows: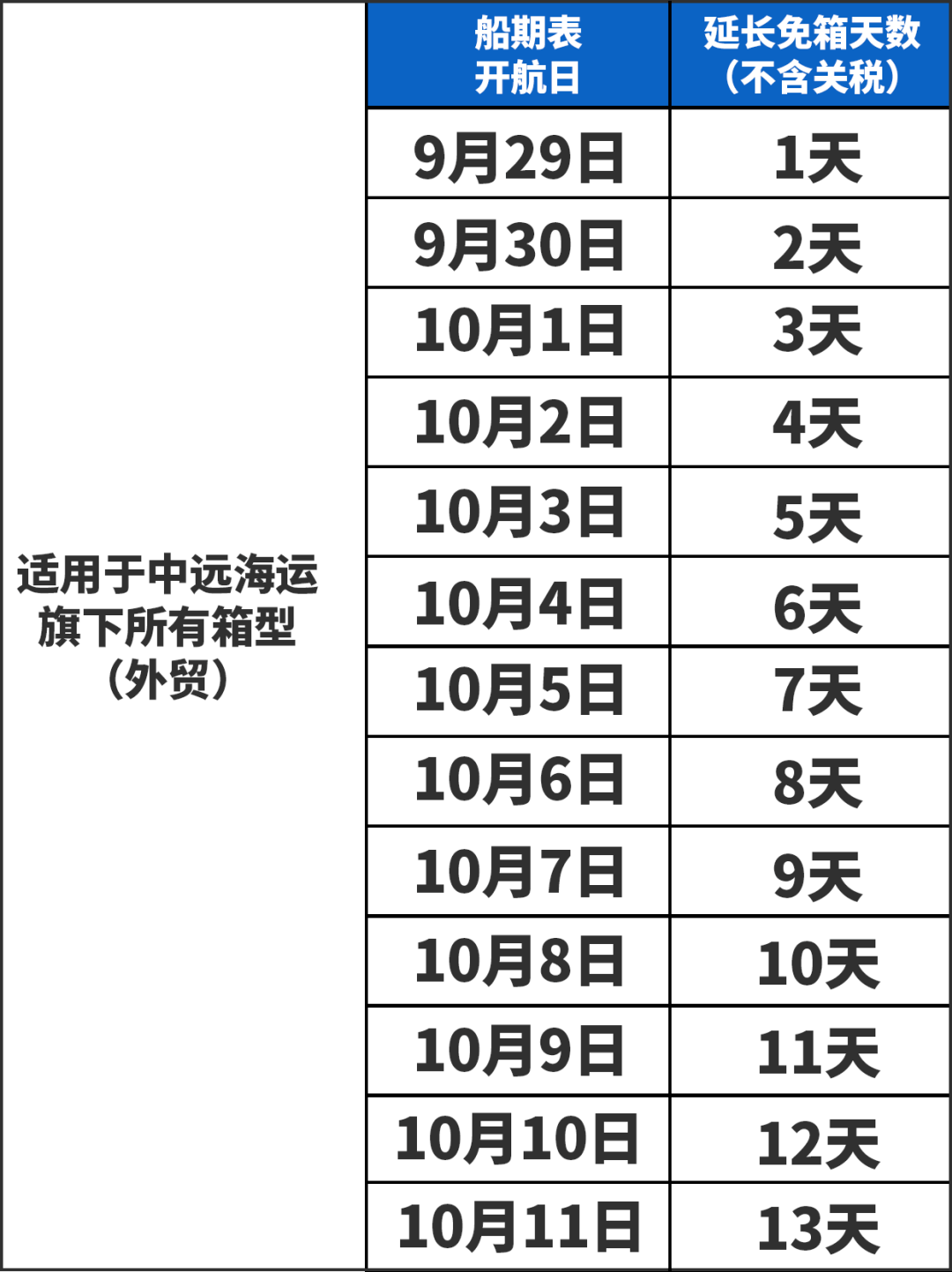 Note: Foreign trade export goods from mainland China with the above-mentioned sailing date will enjoy an additional extension of the export container-free period (excluding storage and cold insertion fees), and will not incur additional demurrage charges.
02
ONE export free box notice
The Mid-Autumn Festival and National Day are approaching. In order to help you better arrange your shipment plan, Ocean Network Shipping (ONE) has decided to exempt online and offline goods exported from Central China and North China on September 29, 2023. Container usage fees for all container types between October 6th and October 6th. The original box-free policy will continue to be in effect after this exemption.
03
Golden Week ship schedule optimization
COSCO Shipping Pacific Route Golden Week Ship Schedule Optimization Plan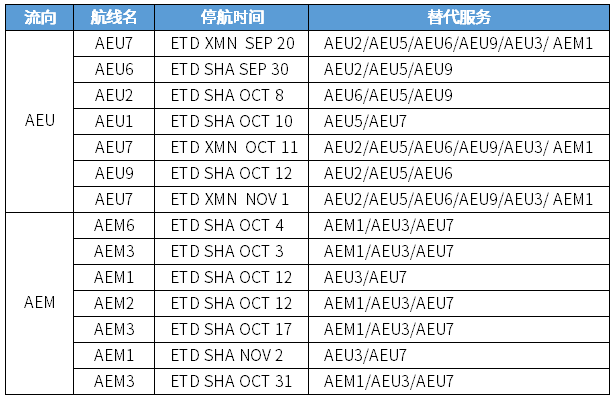 (The above arrangements may be further adjusted according to actual circumstances)
COSCO SHIPPING Lines Europe Golden Week Ship Schedule Optimization Plan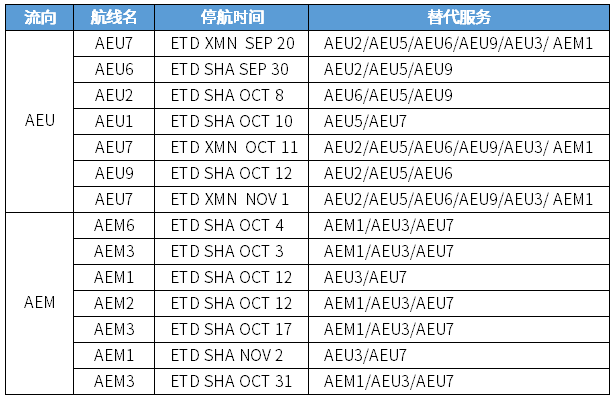 (The above arrangements may be further adjusted according to actual circumstances)
COSCO Shipping Lines Latin America/Africa Golden Week Ship Schedule Optimization Plan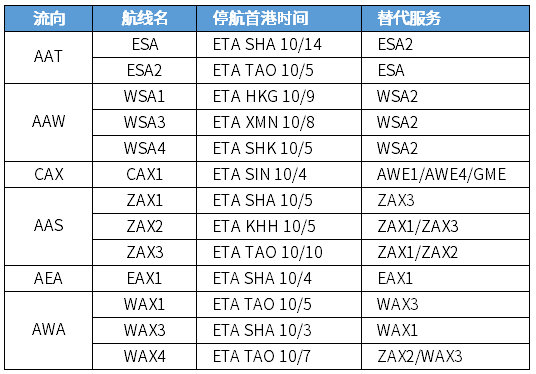 (The above arrangements may be further adjusted according to actual circumstances)
COSCO Shipping Lines Southeast Asia/South Asia Golden Week ship schedule optimization plan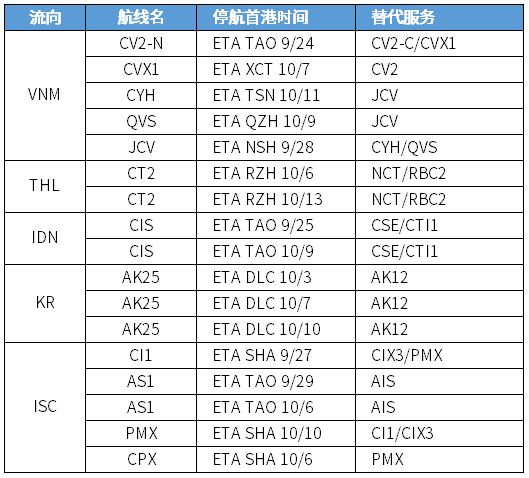 (The above arrangements may be further adjusted according to actual circumstances)